GyrosFarm
Regular price
Rs. 572.00
Sale price
Rs. 410.00
Unit price
per
28% OFF
Sold out
Buy any 2 Get 1 FREE
Groundnut oil, also known as peanut oil, is this cool type of vegetable oil that is made from peanuts. This oil is like a burst of flavor and amazing aroma, all in one. It is a popular choice for frying foods because it has a high smoke point. Groundnut oil is used all over the world, but it is especially popular in Asian cuisine.
In recent centuries, people in southern India commonly used cold-pressed groundnut oil for cooking. But about ten years ago, refined oils took its place.
Cold pressed groundnut oil is manufactured by the old traditional method by using a wooden (mara chekku ennai) and stone pressed method. The peanut oil is extracted through these traditional cold-pressed methods that do not involve heat or chemicals, so it retains all of its nutrients.
Cold-pressed peanut oil is unrefined and naturally clarified. This means it is not cloudy or murky and has no sediment at the bottom of the bottle. It is also not a mass-produced oil. It is a truly pure, handcrafted oil made for discerning customers who appreciate quality.
Ingredient

Naturally grown Groundnut Seed
Uses and Benefits

Heart Health , Antioxidant Properties , Source of Essential Fatty Acids , Rich in Vitamin E, Anti-inflammatory Properties , High Smoke Point , Nutrient Absorption , Stable Shelf Life , Flavor Enhancer ,
Shipping

Our team will ship your order within 2-3 business days.
View full details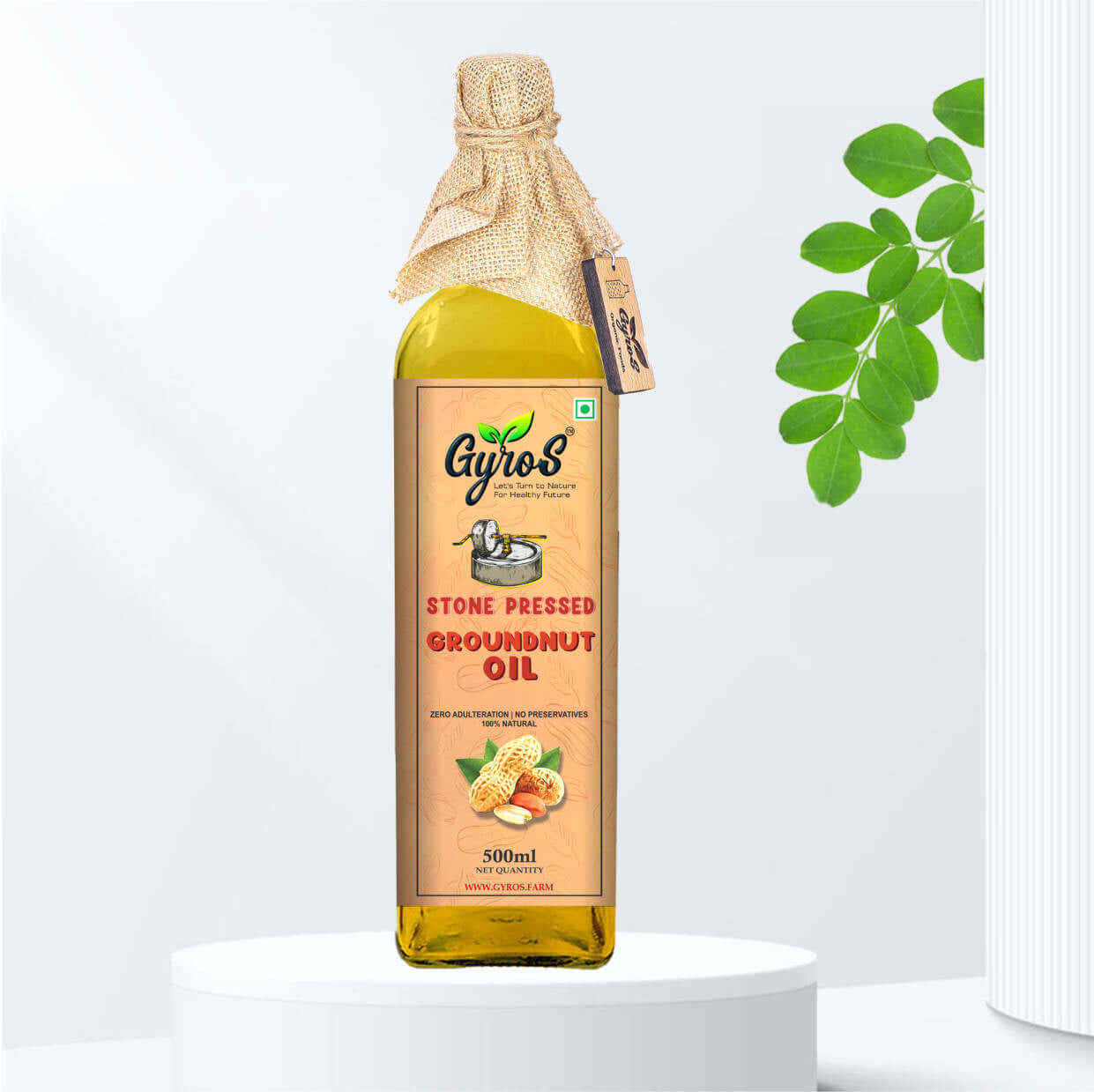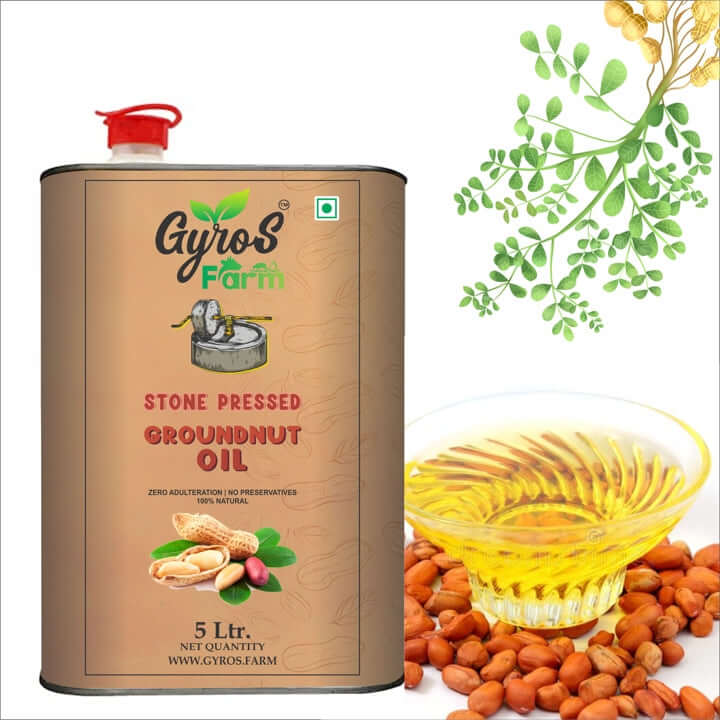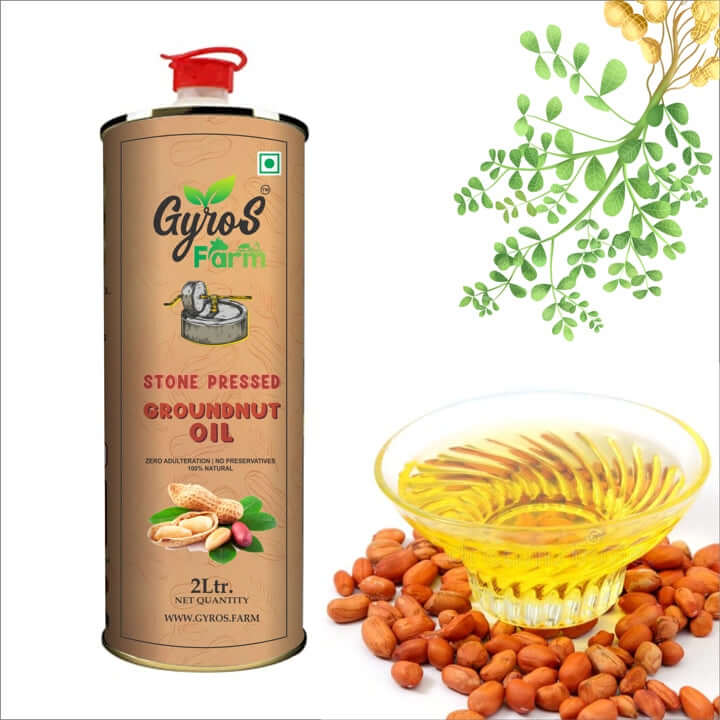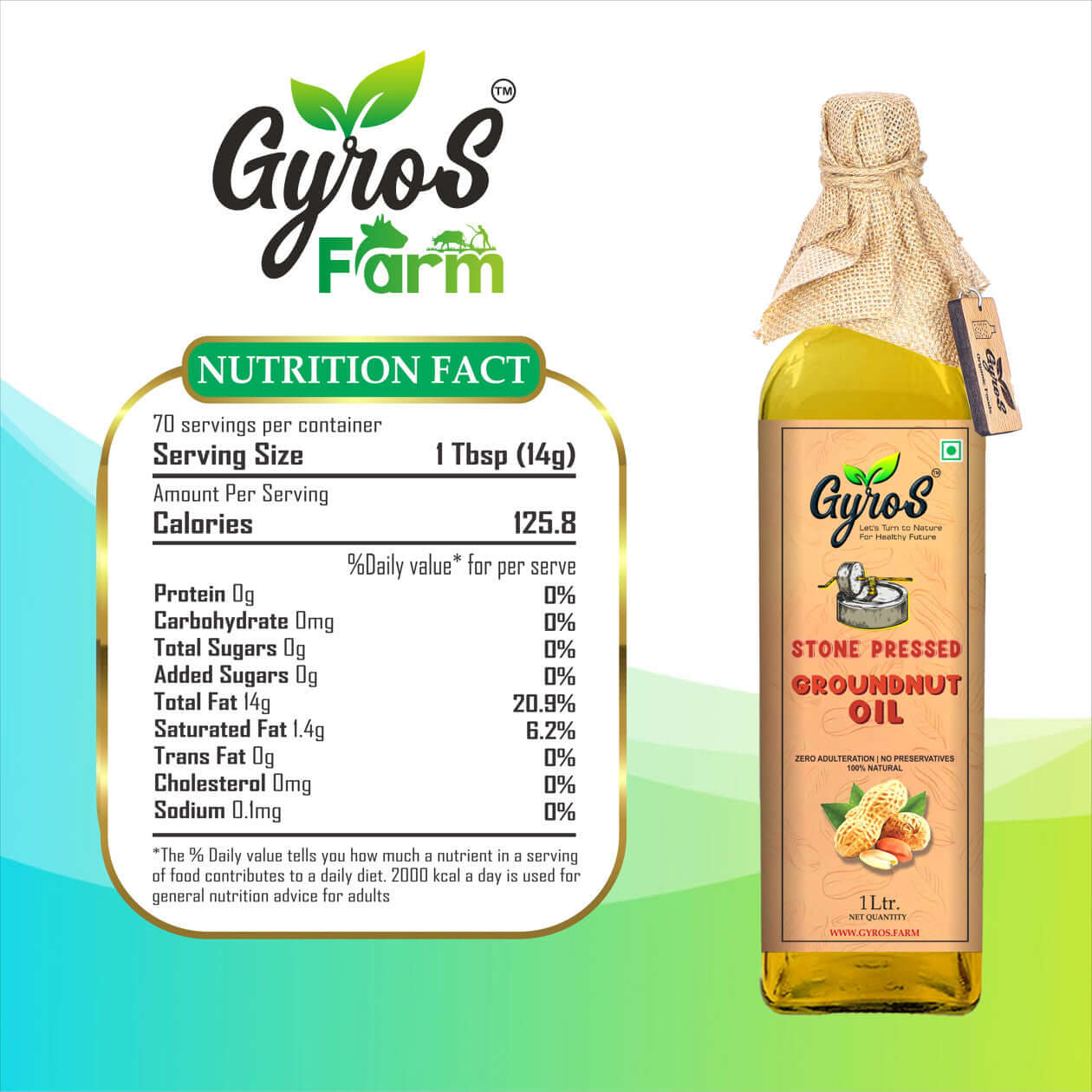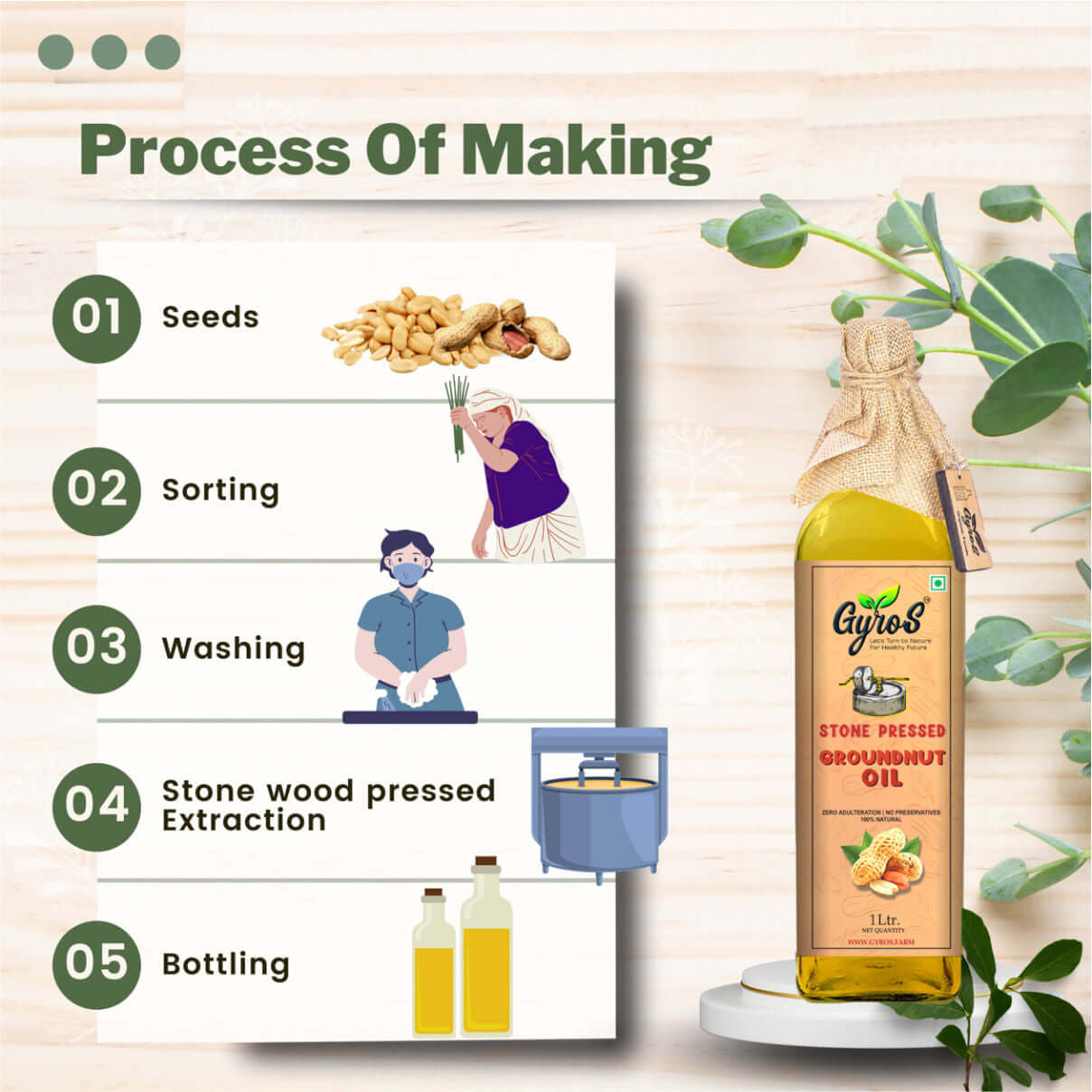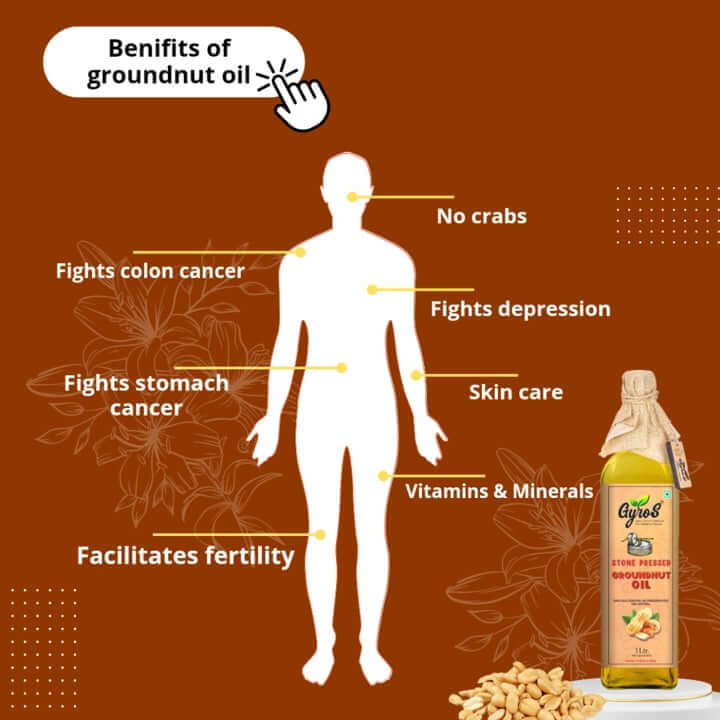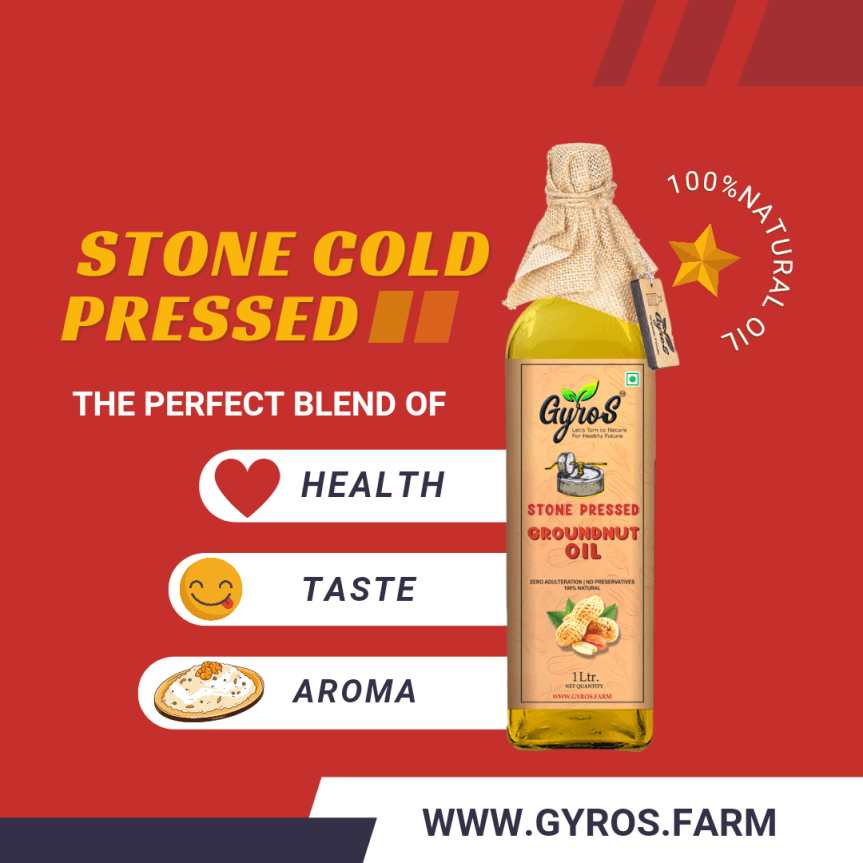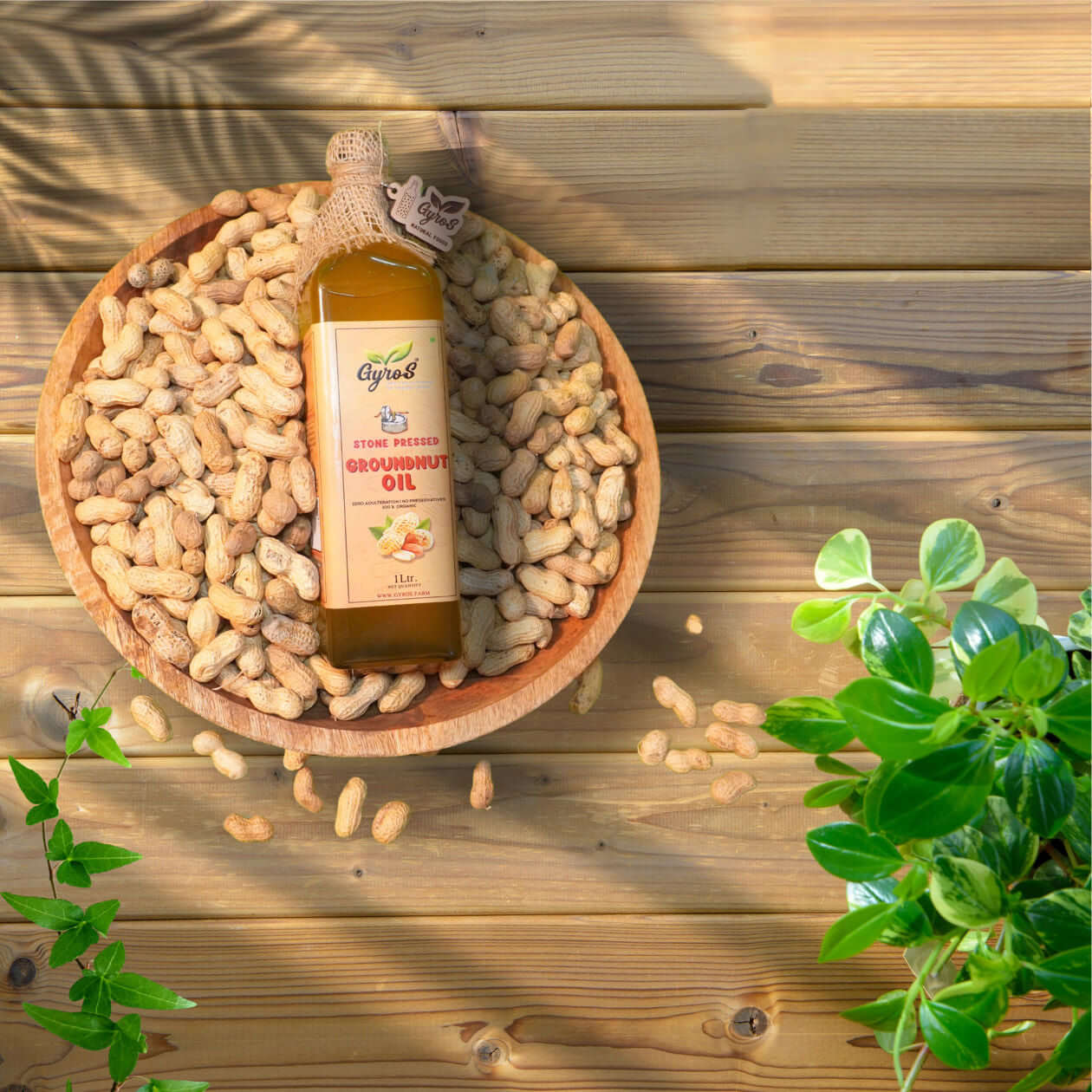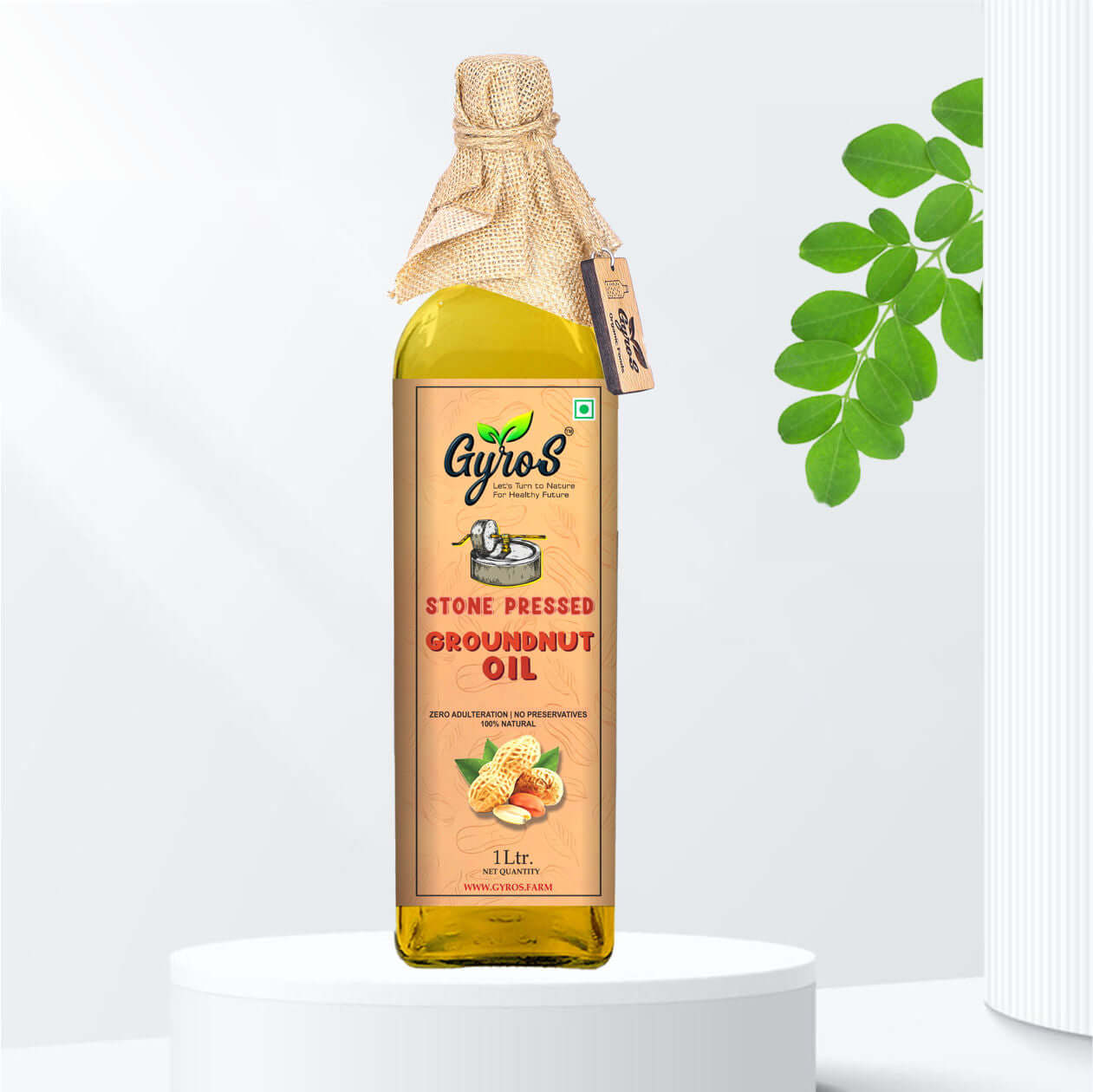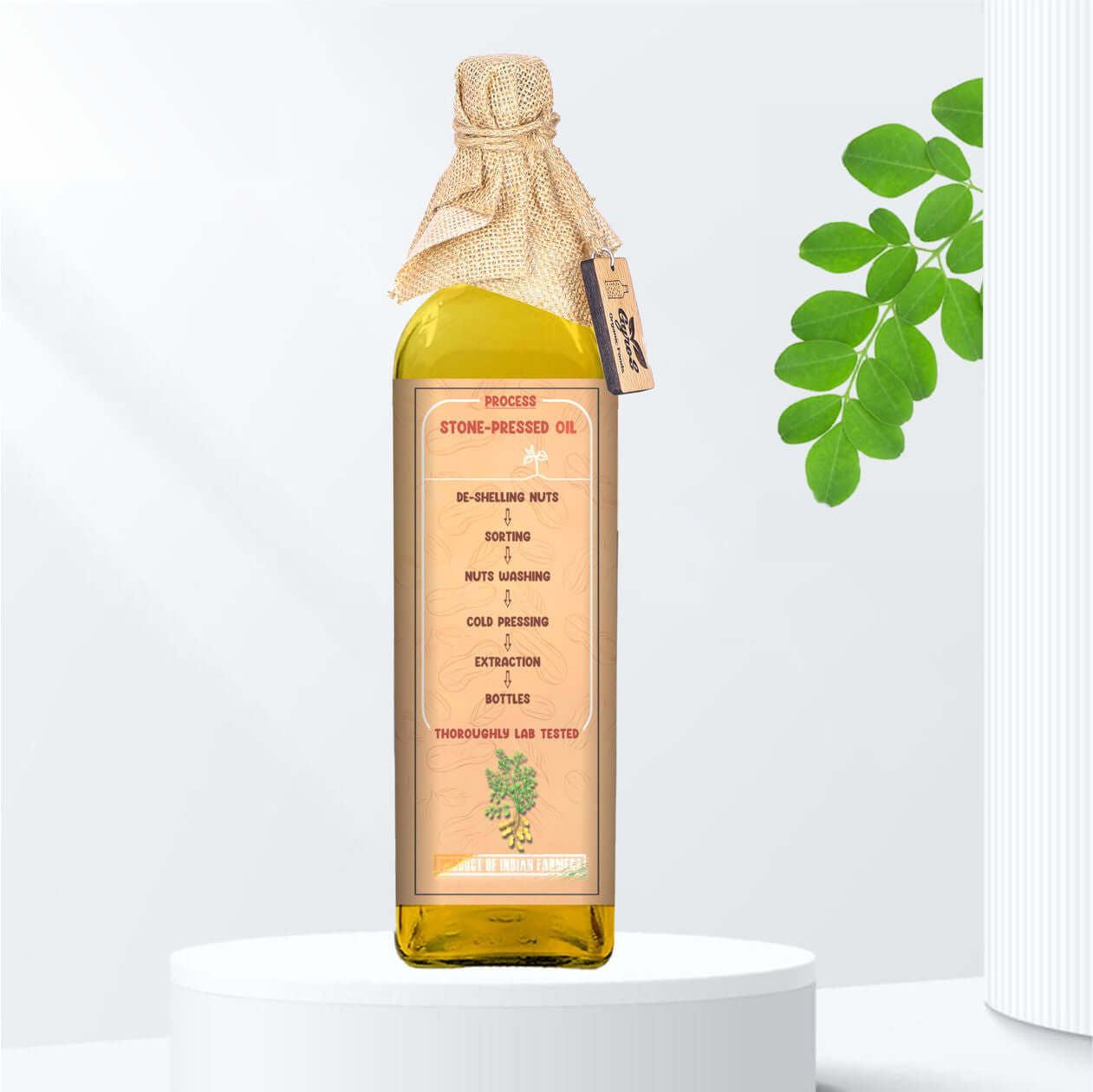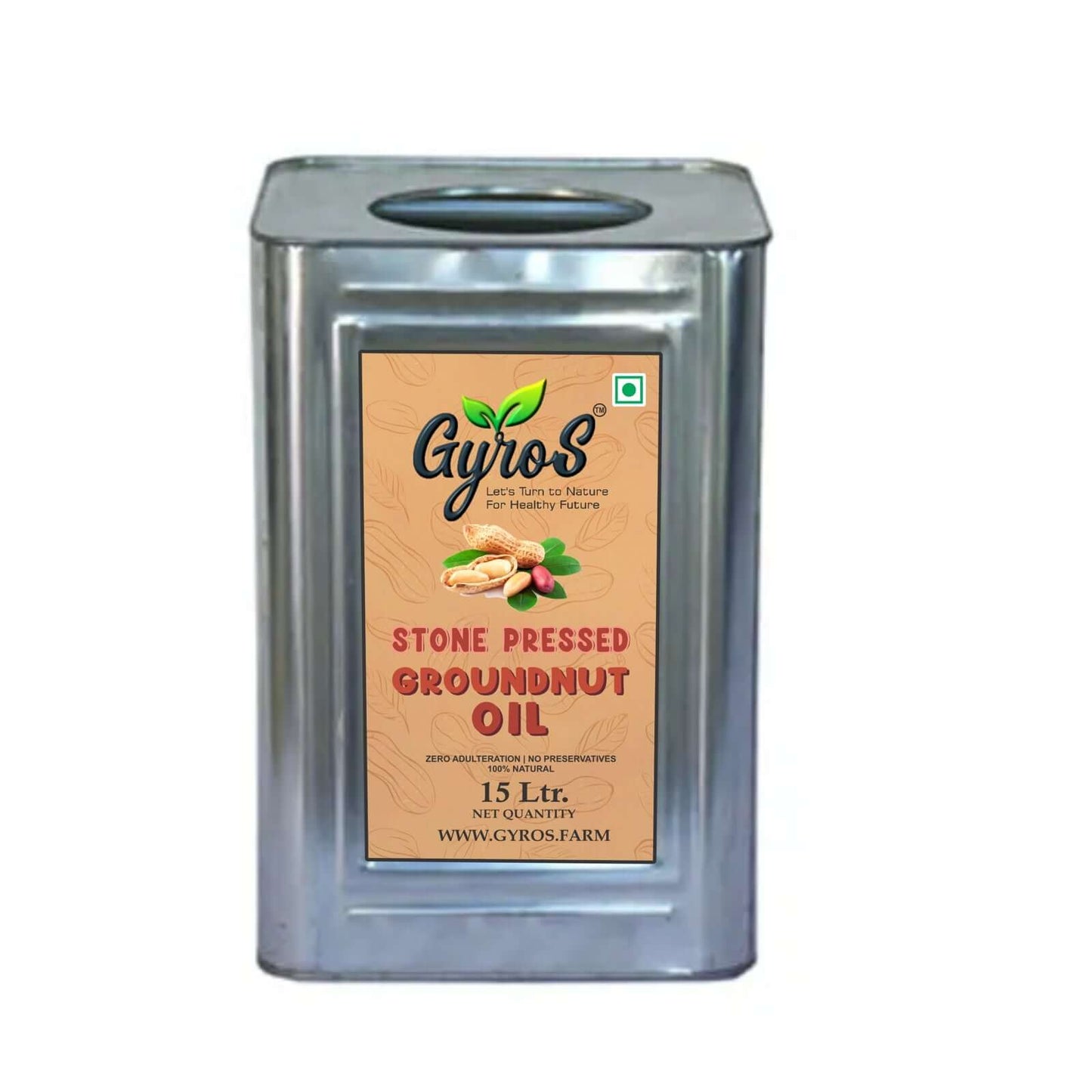 Purely Natural

Un-Refined

Stone Pressed

No Preservative

Sieve filtered