Gyros Farm
Regular price
Rs. 603.00
Sale price
Rs. 430.00
Unit price
per
28% OFF
Sold out
Buy any 2 Get 1 FREE
For centuries in India, people have used Coconut Oil produced through traditional stone and wood mills for cooking and as a hair oil. However, the popularity of refined oils eventually overshadowed this practice. Refined oils go through various chemical and mechanical processes before they reach our plates, often leaving a lasting impact on our bodies.

At Gyros farm, we offer you coconut oil directly extracted from coconuts without any additives or adulterations. The process involves sun drying coconuts, which are then pressed in a Stone Cold Press  Oil Machine. This pressing extracts the oil, which is then sieve filtered and bottled.

Coconut oil offers numerous benefits, but the key is to use pure and unrefined coconut oil. Gyros farm cold-pressed coconut oil is exactly that—unrefined and 100% pure.

Take a step towards better well-being by switching from refined coconut oils to cold-pressed coconut oil today.
Ingredient

Non Sulphur Sundried Coconut
Uses and Benefits

Cold-pressed coconut oil offers numerous benefits and uses. It is ideal for cooking due to its high smoke point and delicious flavor. It also serves as a natural moisturizer for hair and skin, while promoting overall health with its immune-boosting and heart-healthy properties.
Shipping

Our team will ship your order within 2-3 business days.
View full details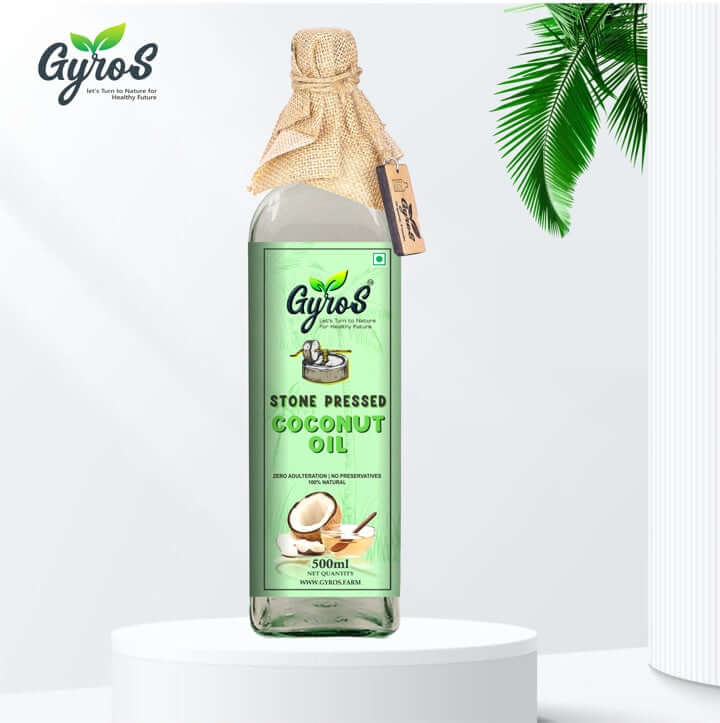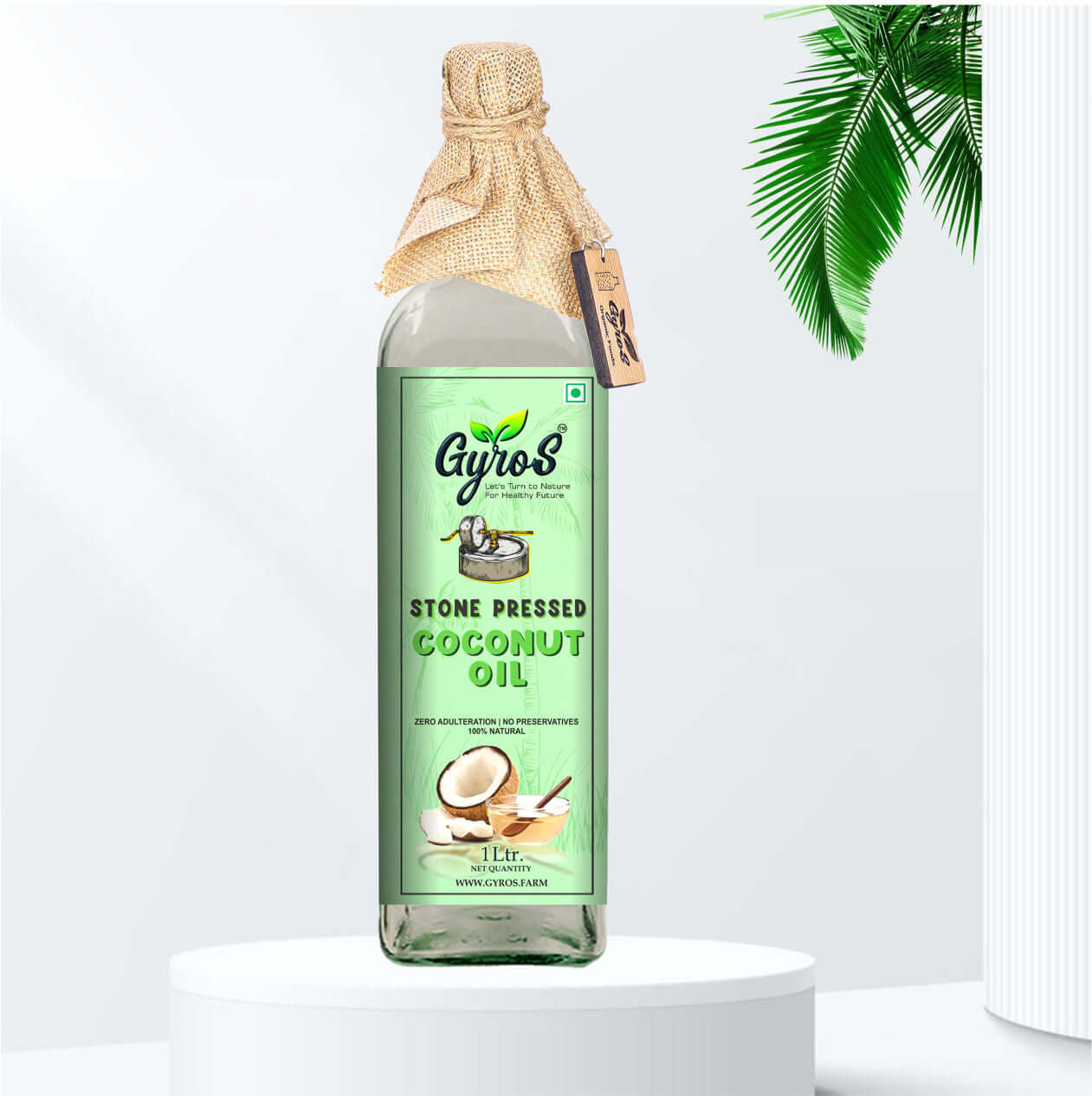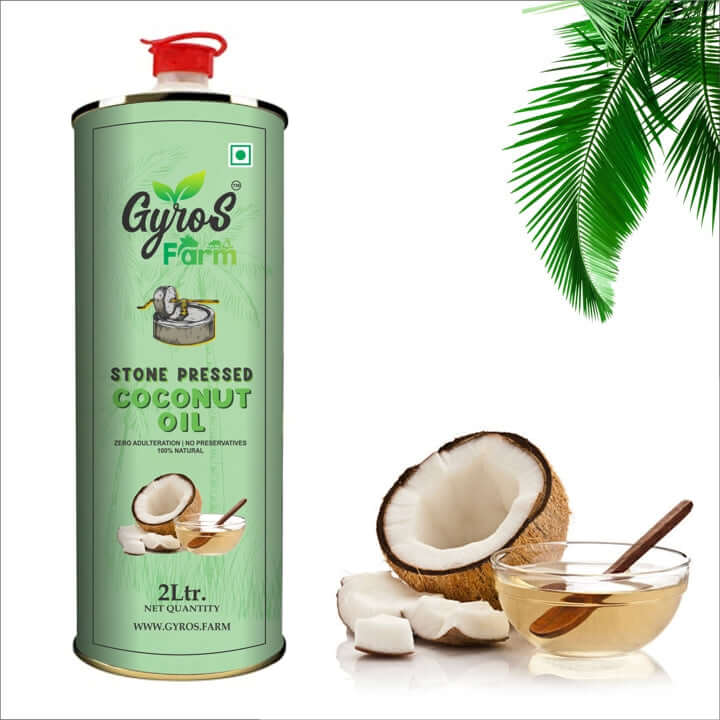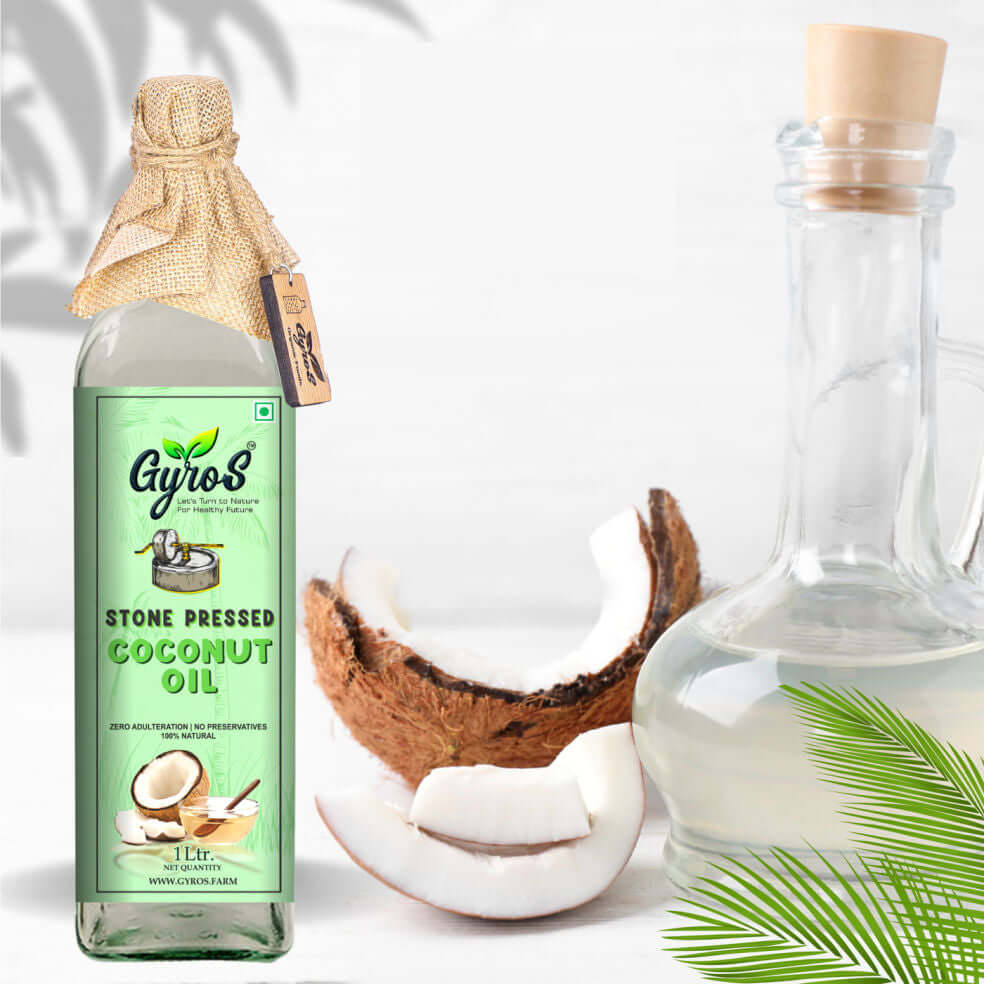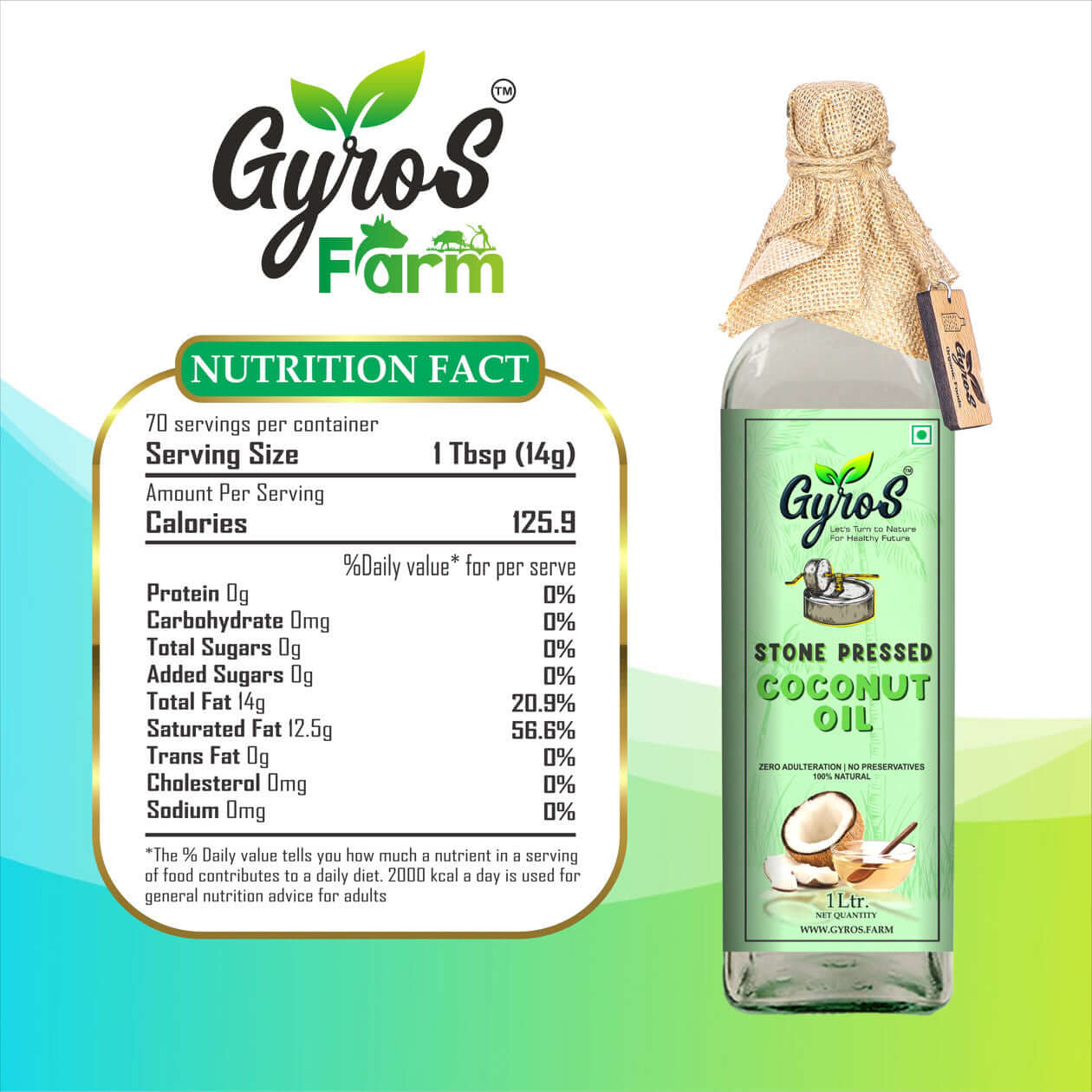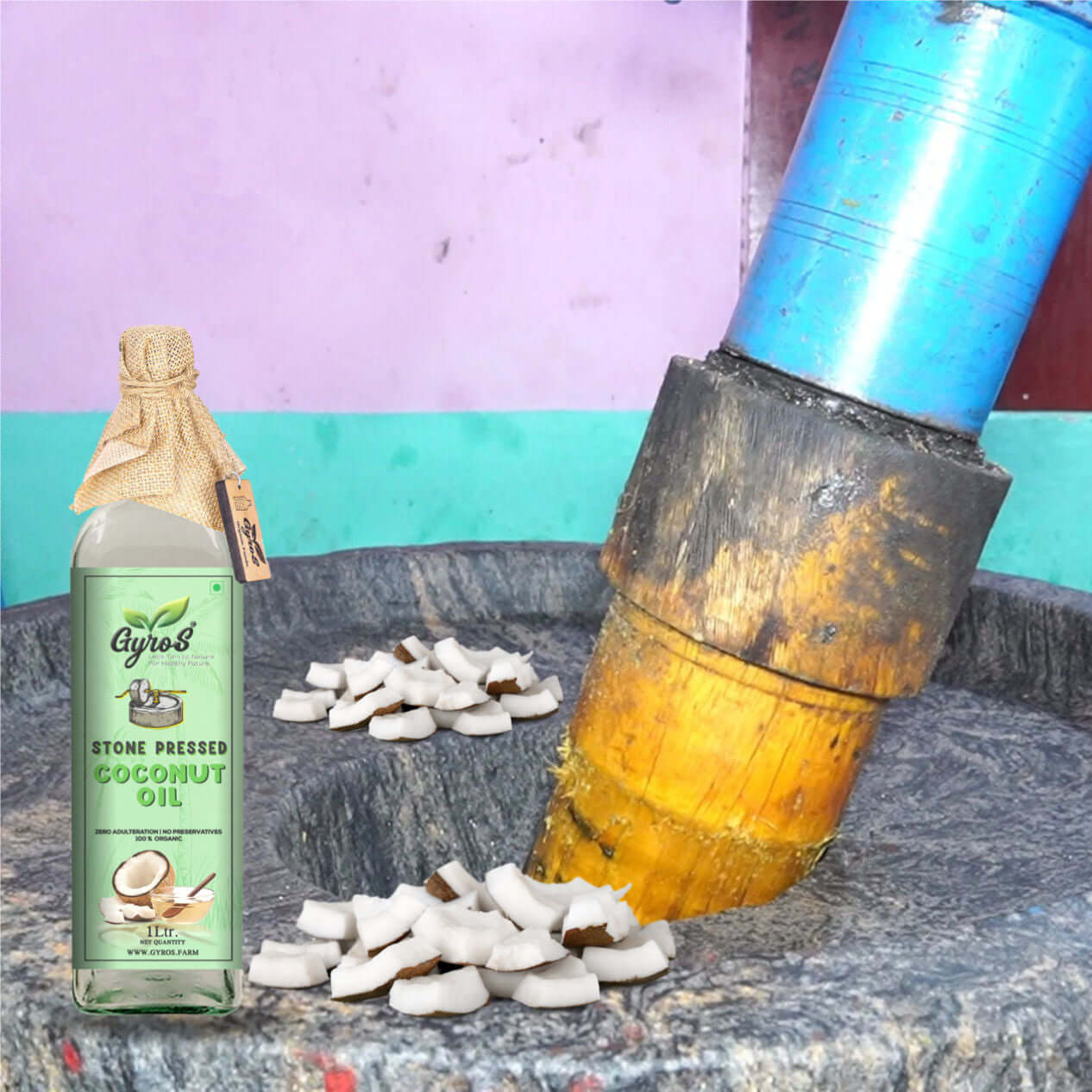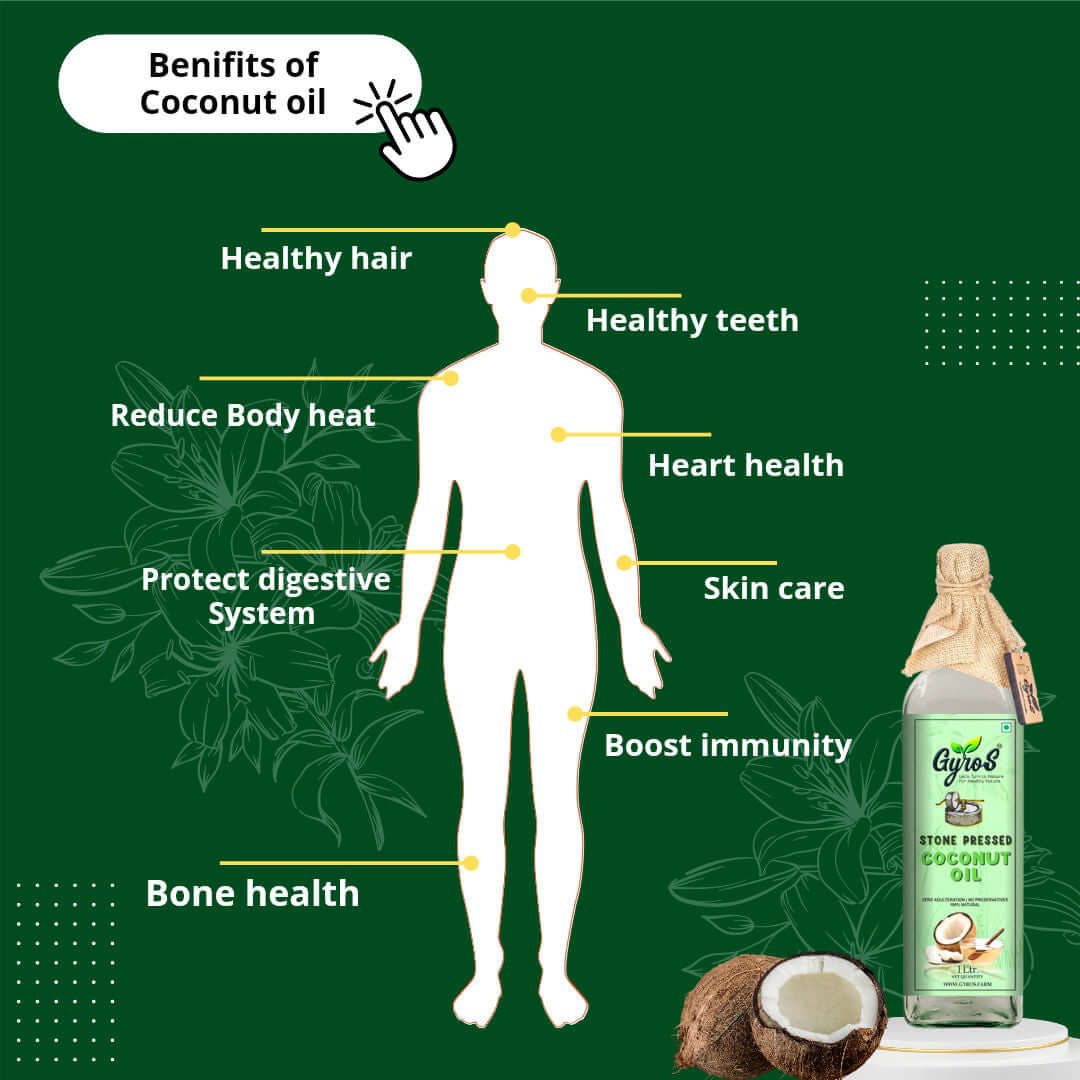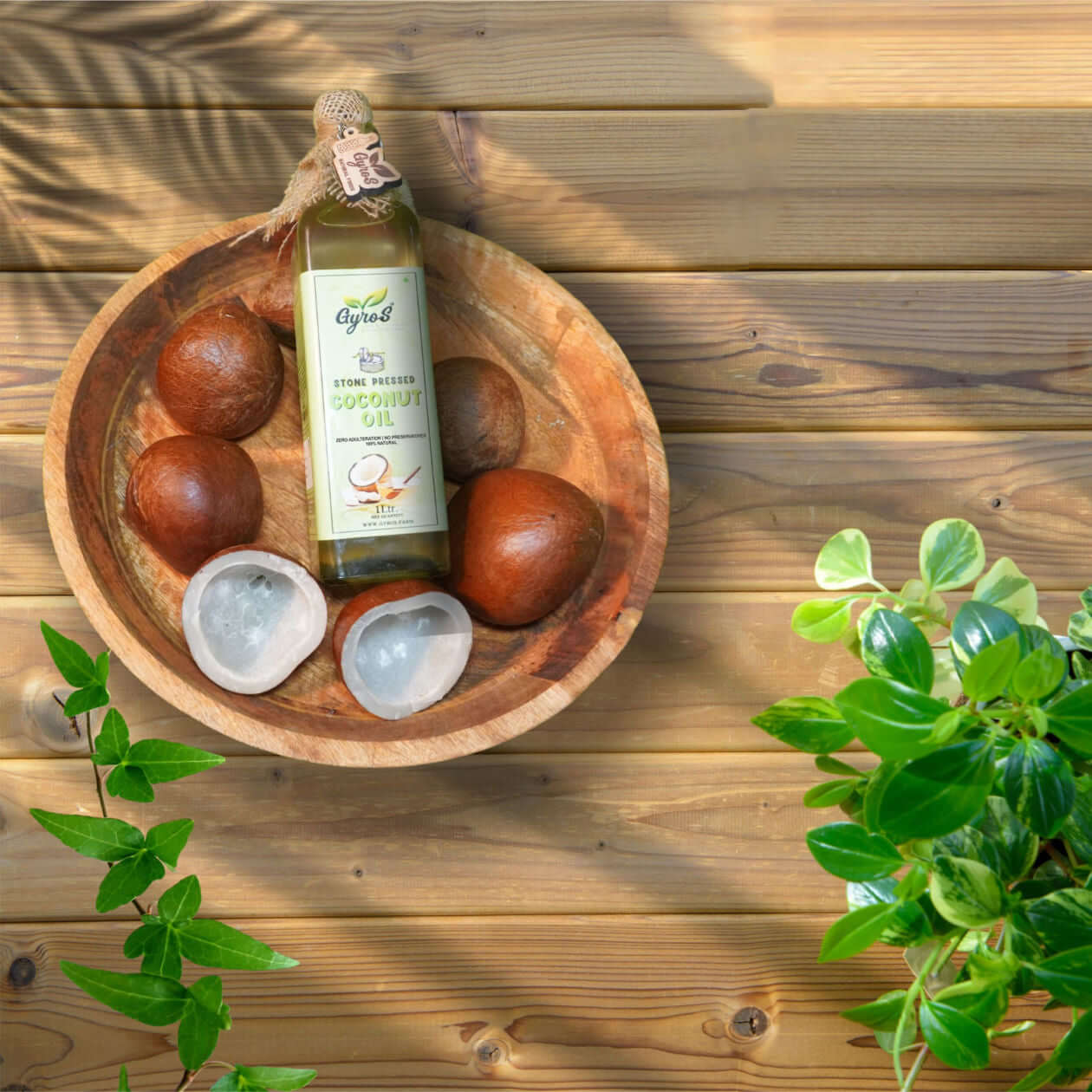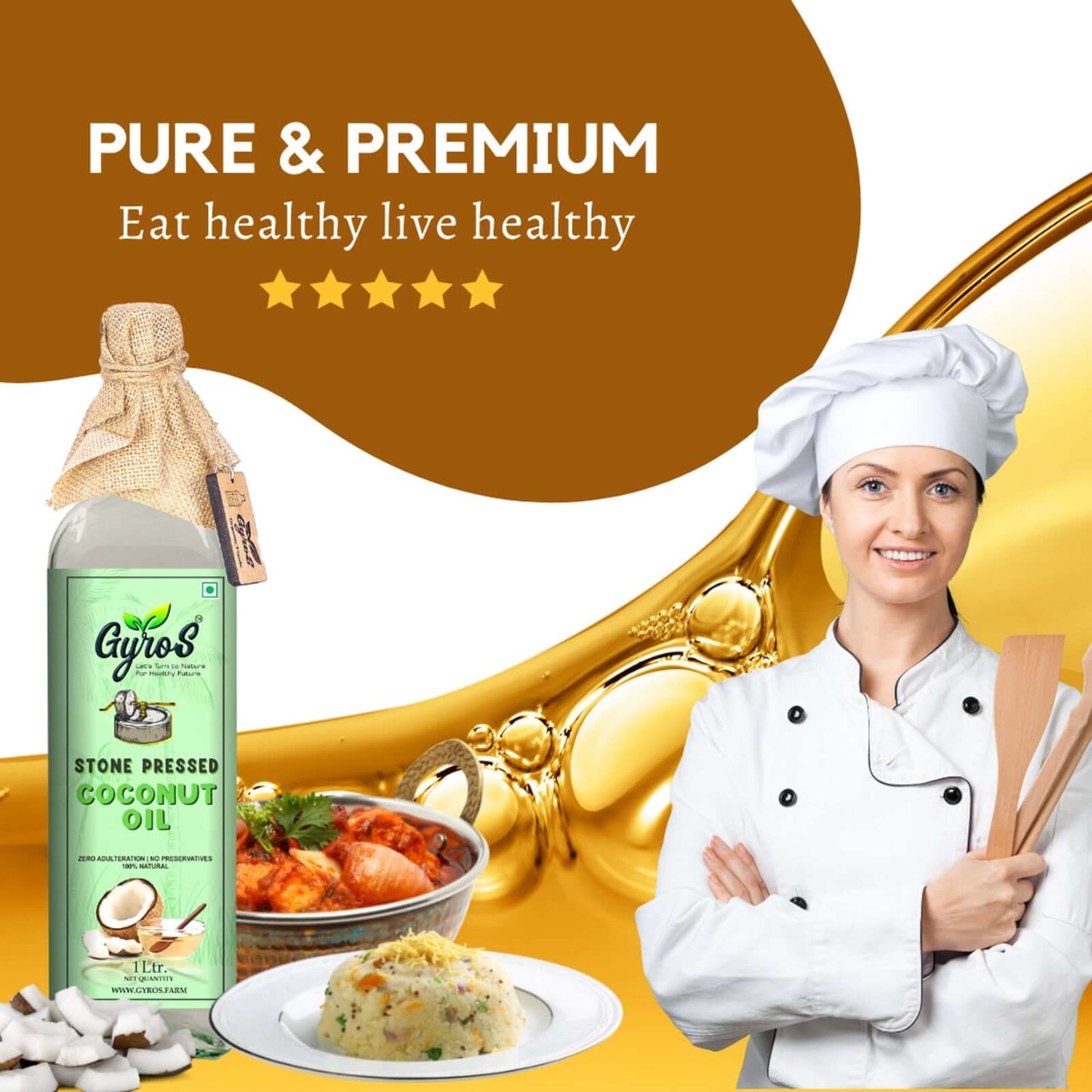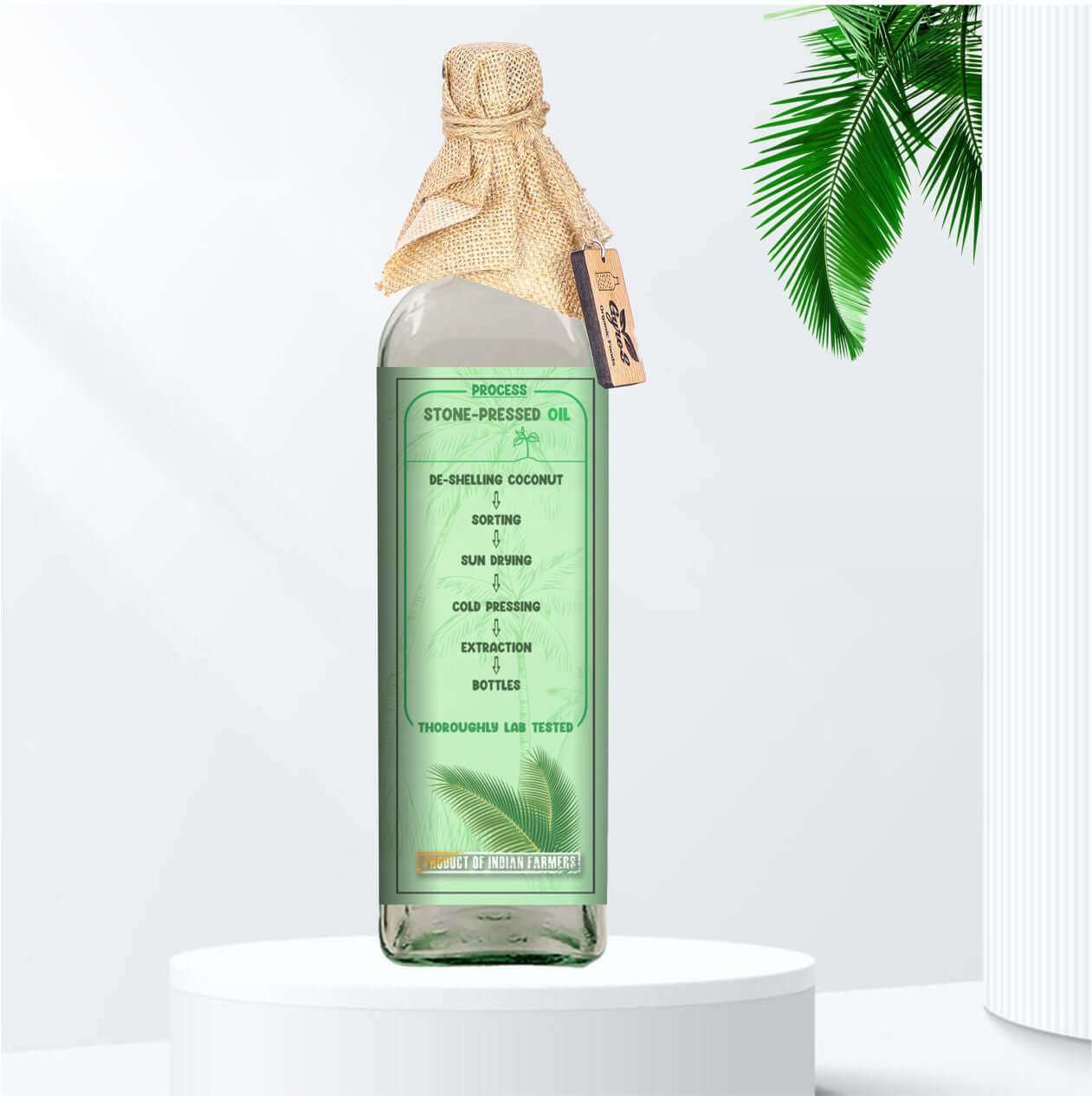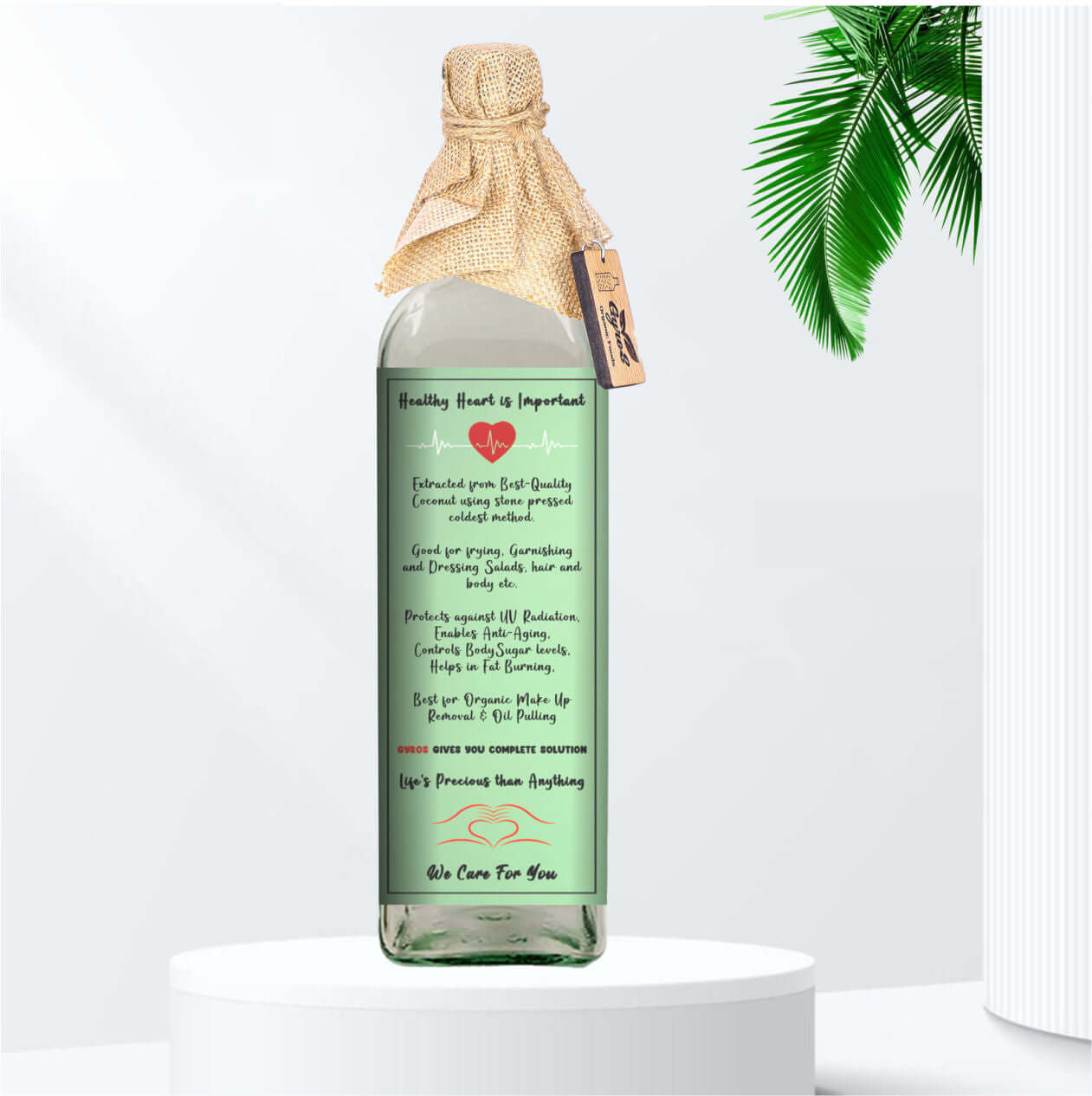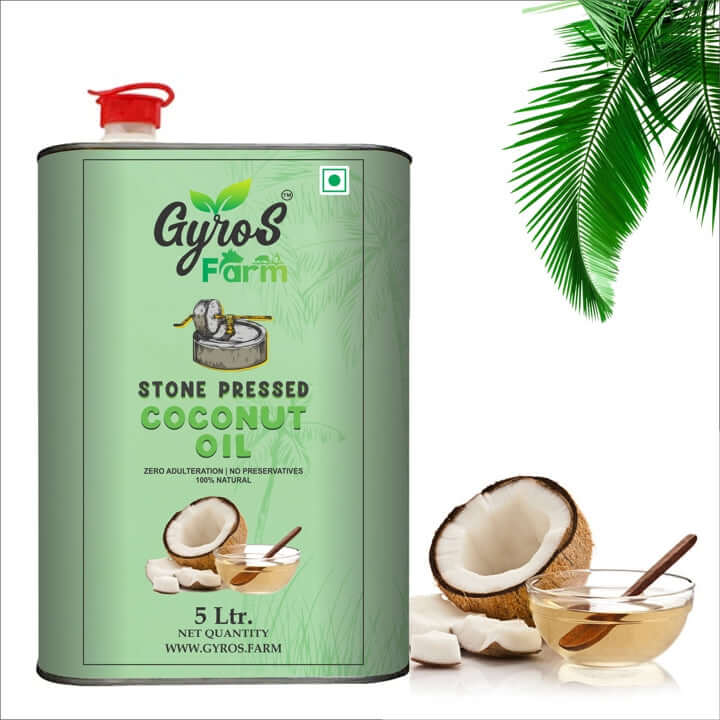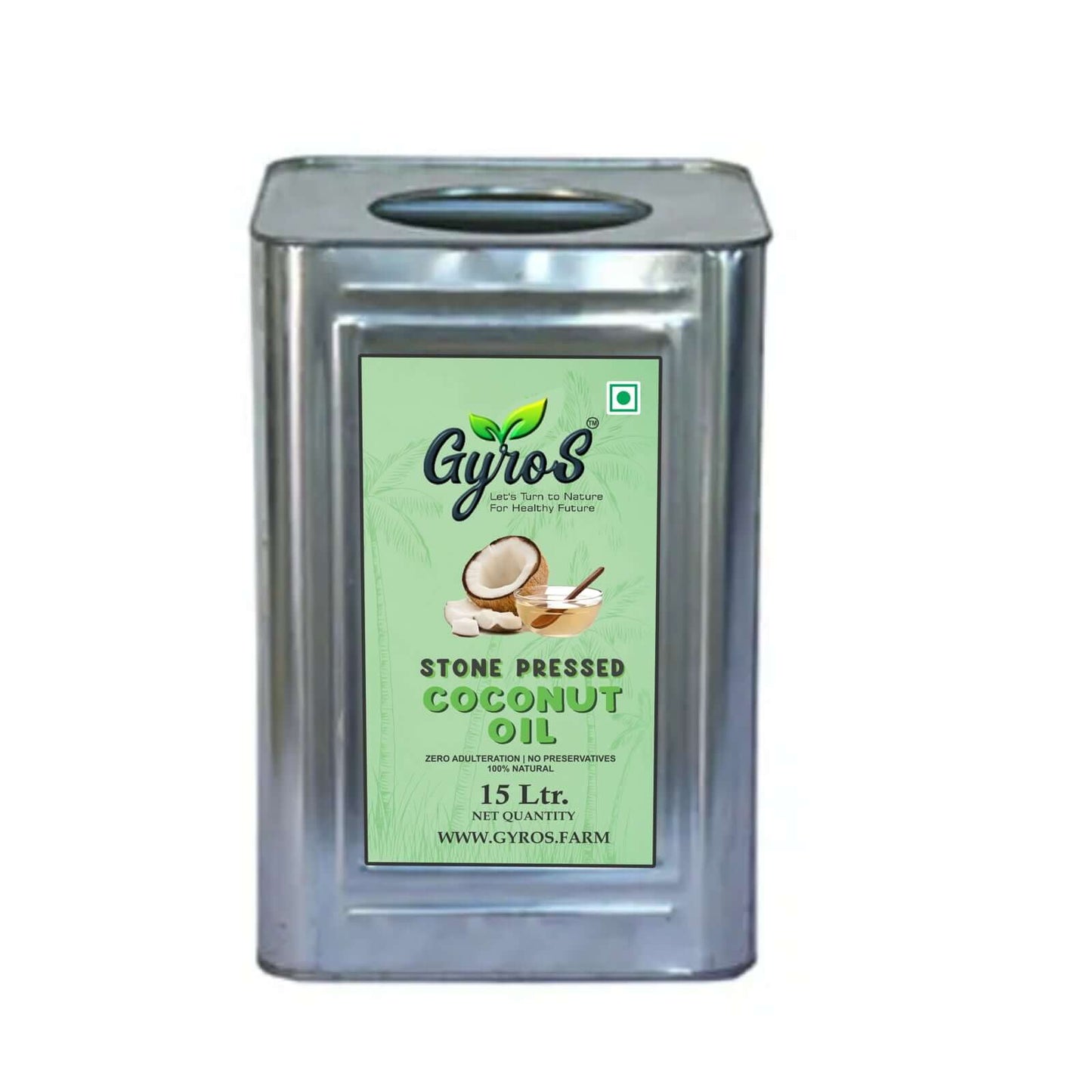 Purely Natural

Un-Refined

Stone Pressed

No Preservative

Sieve filtered