Gyros Farm
Regular price
Rs. 603.00
Sale price
Rs. 499.00
Unit price
per
17% OFF
Sold out
Buy any 2 Get 1 FREE
Sesame oil is an ancient and natural oil made from toasted seeds. It has a unique nutty flavor and aroma. Our oil comes from drought-tolerant sesame crops, and we work with farmers in areas with limited water resources.
Our Stone & Wood Cold Pressed Sesame Oil is pure and free from any additives. It maintains its freshness even after months. People of all ages can enjoy this oil for cooking or massages. It is unrefined and clarified naturally, preserving all its nutrients. Heating oils can be harmful, as it changes their structure and can lead to health issues like heart disease and poor oxygen transport. Ingesting heated oils can also contribute to acne and body odor. Organic Cold-pressed Sesame Oil, like ours, retain their nutrients, taste great, and have a longer shelf life. In Tamil, it's called Nal Ennai, and in North India, it's known as til ka tel or til oil.
Ingredient

Naturally grown white Sesame Oil Seeds
Uses and Benefits

Maintain Blood Pressure, Lowers Bad Cholestero (LDL), Promotes Healthy Skin, Reduce Heart Blockage , Strengthens The Bones , Salad , Pickling , hair and body .
Shipping

Our team will ship your order within 5 business days. The time it takes to receive your order depends on the shipping method chosen at checkout.
View full details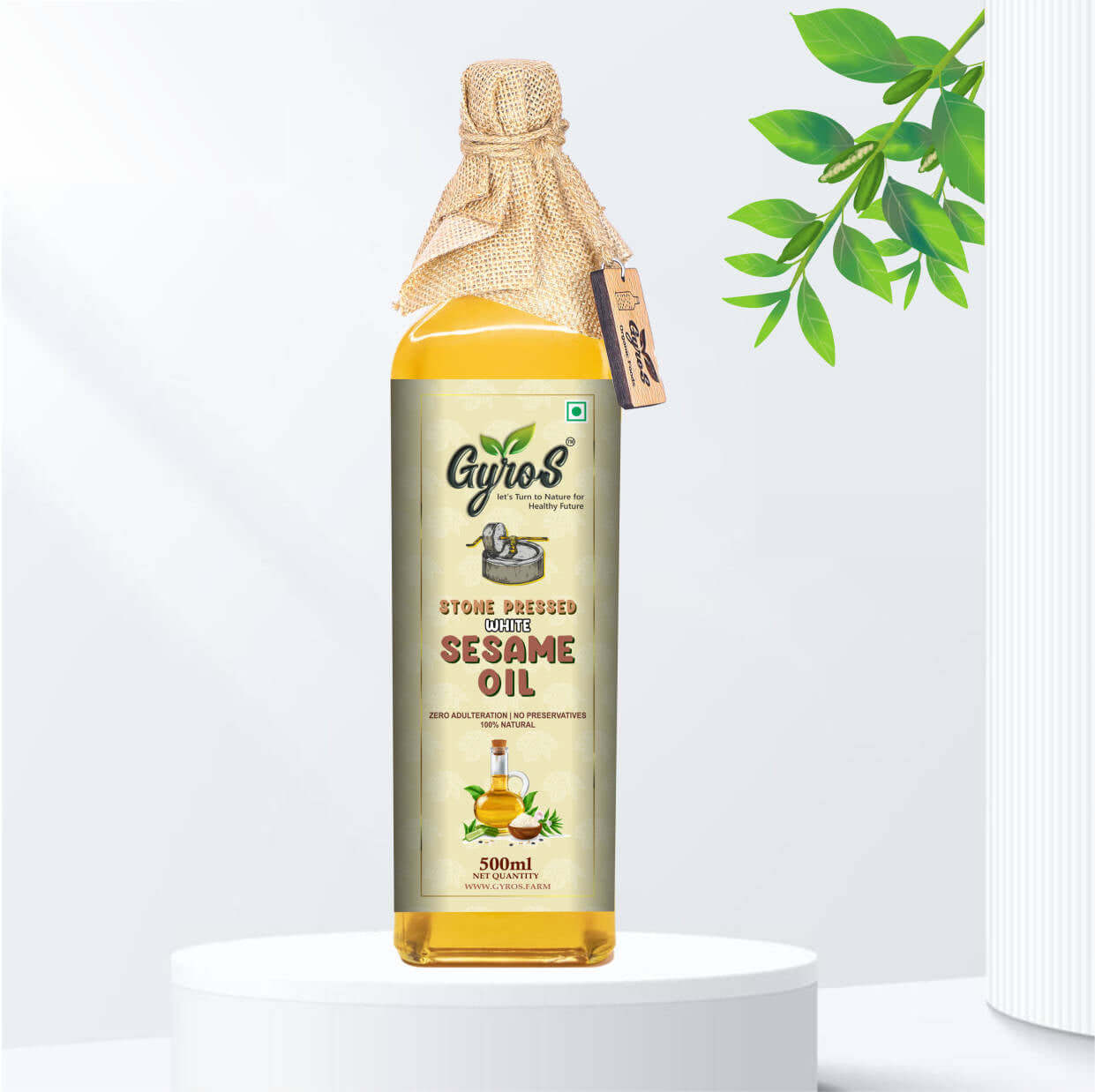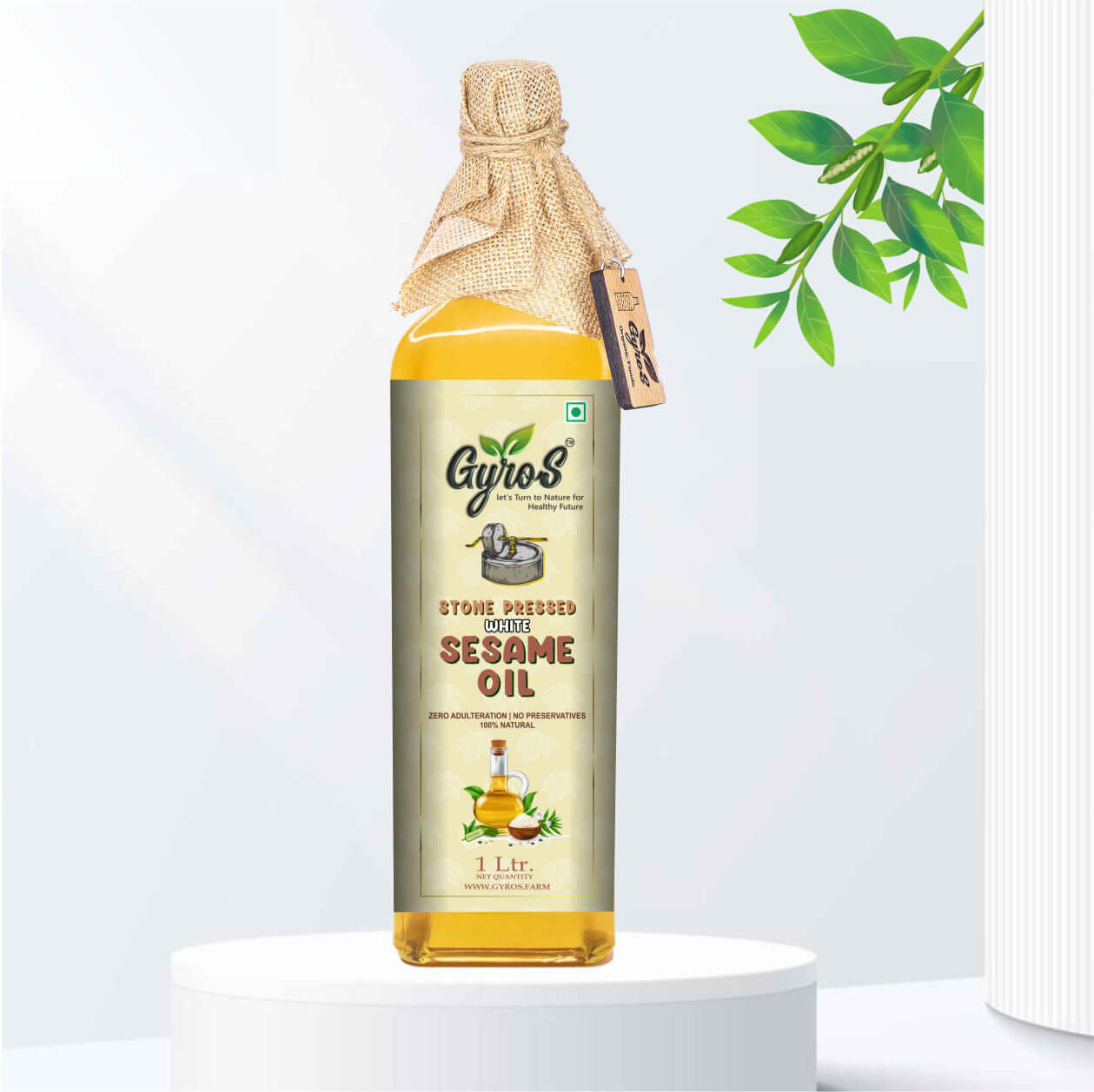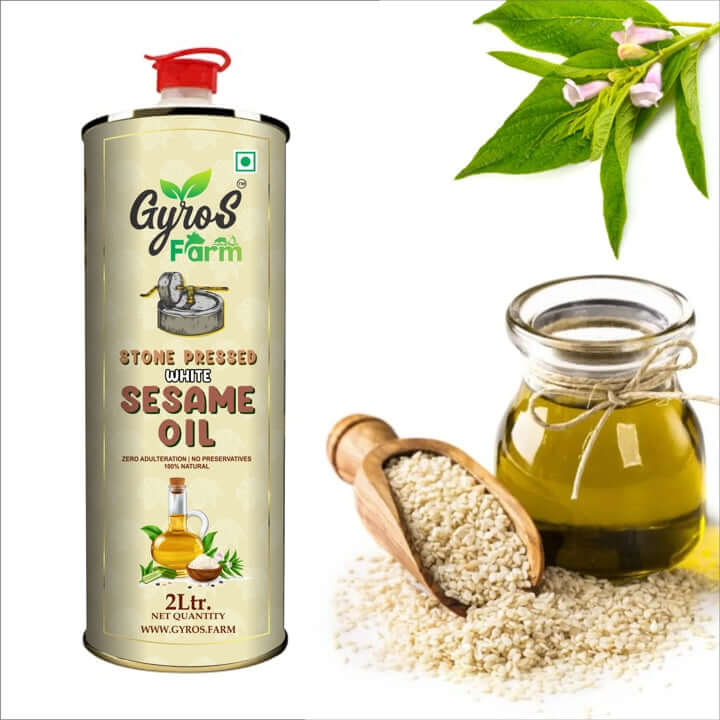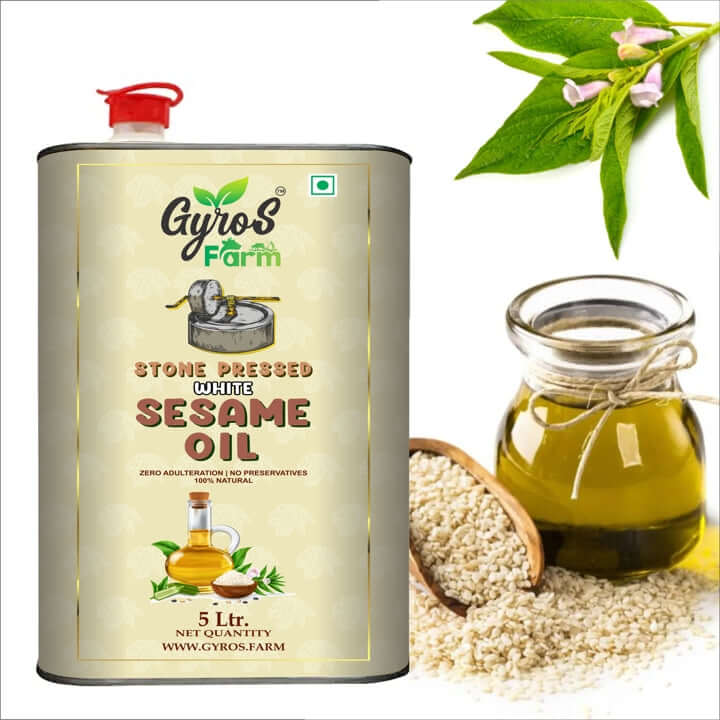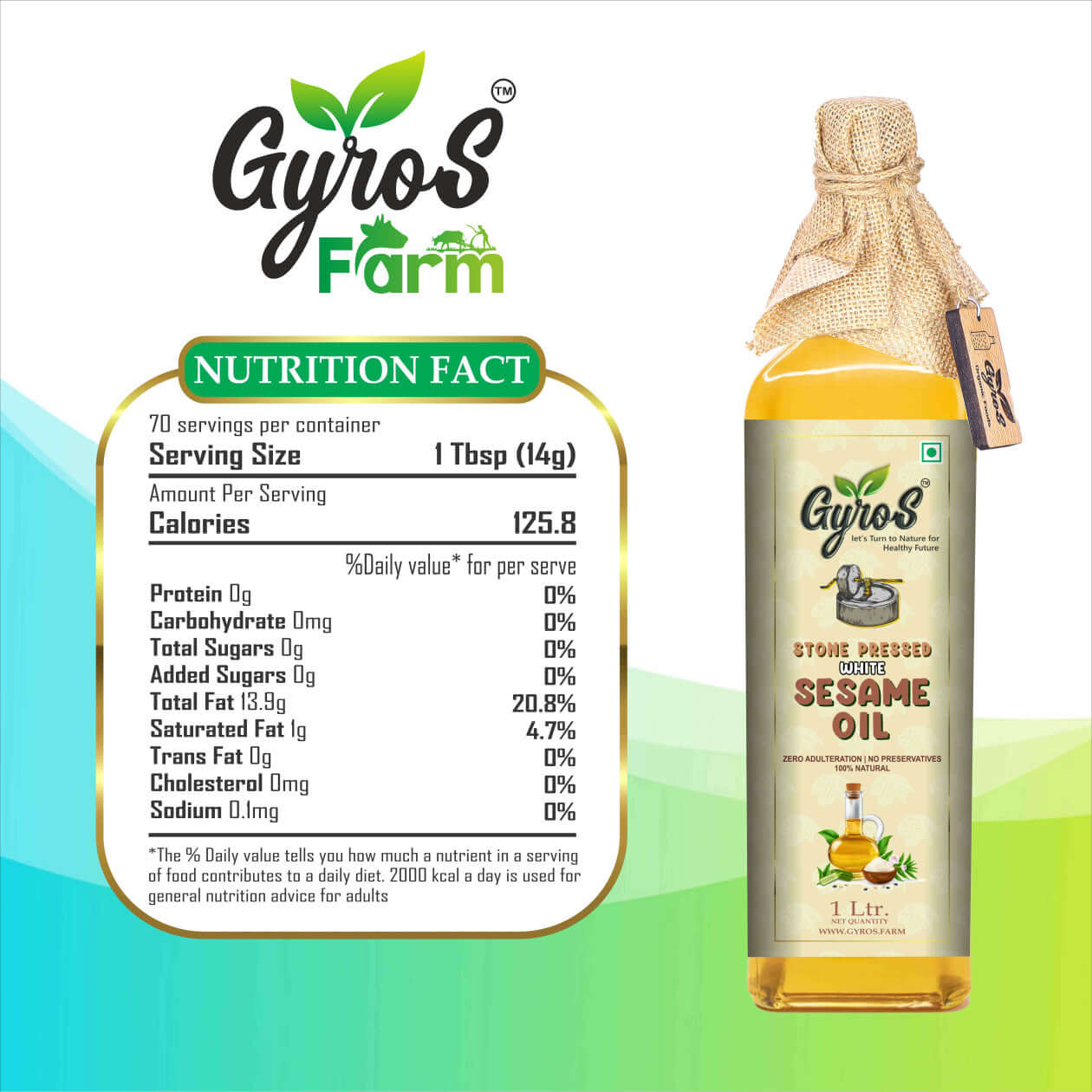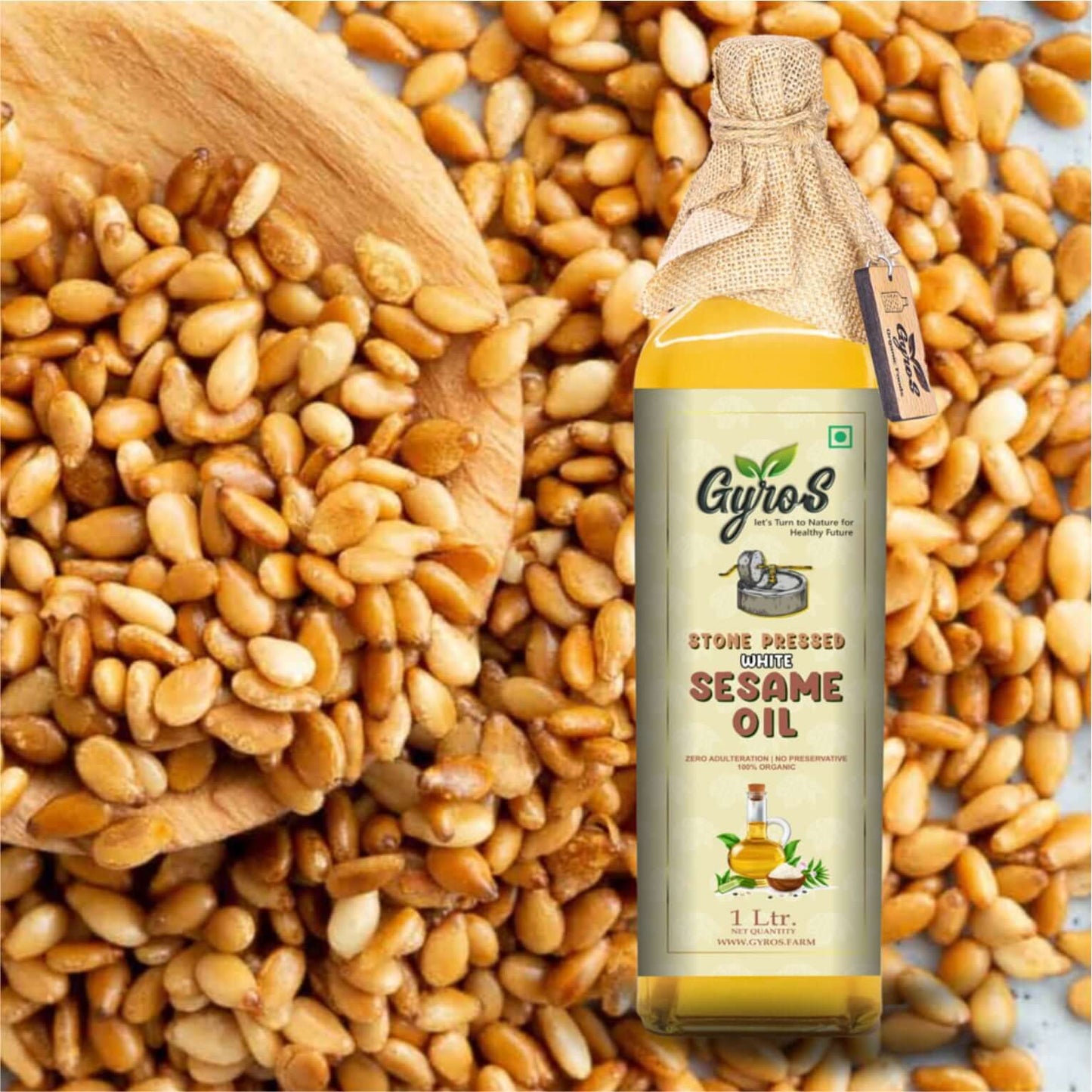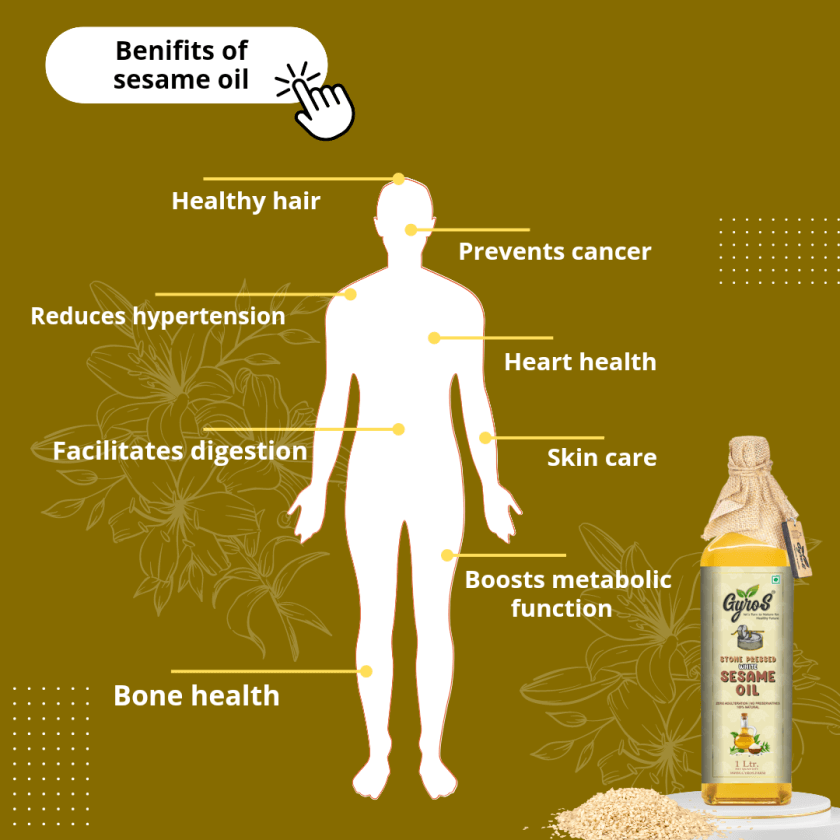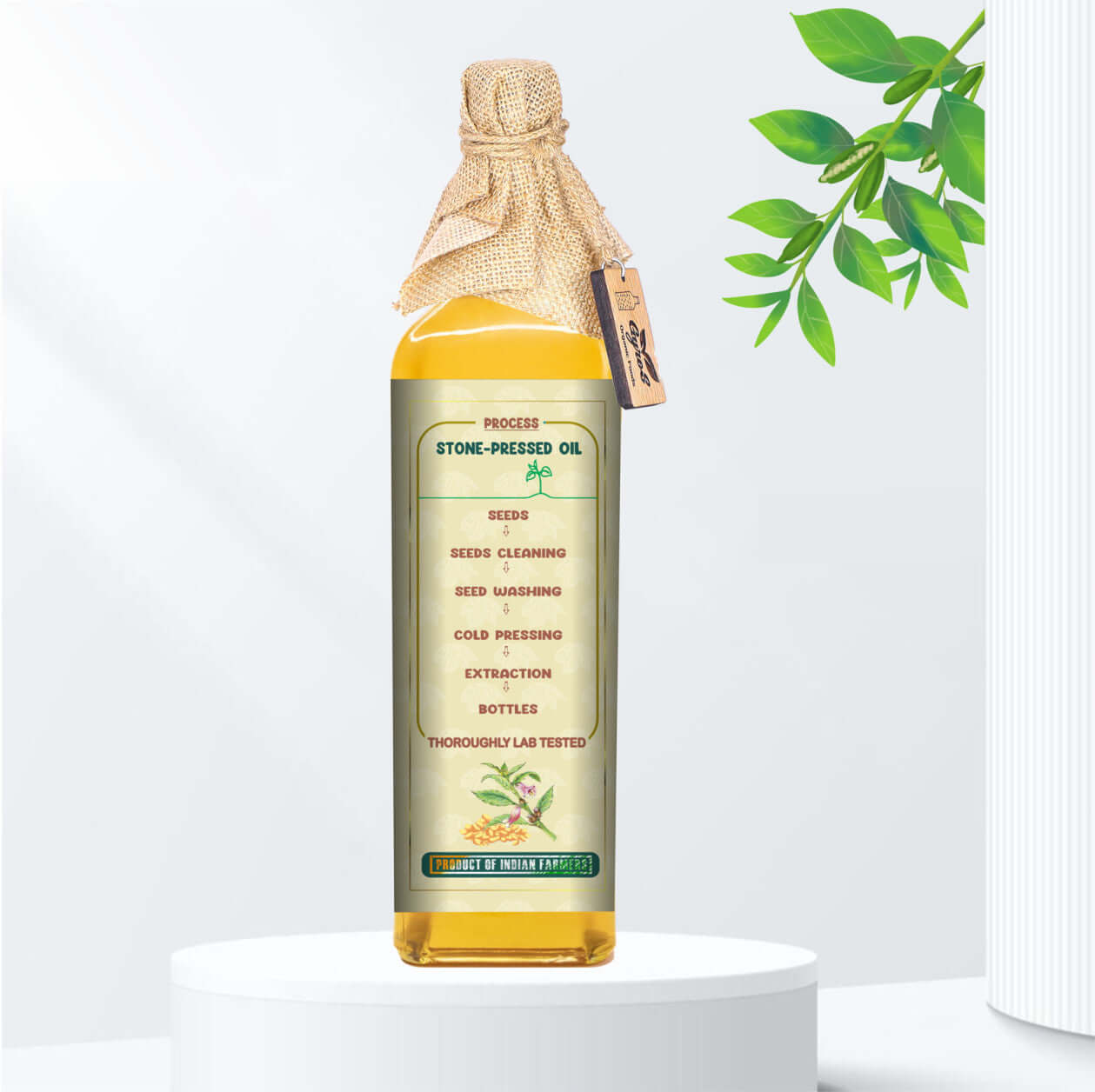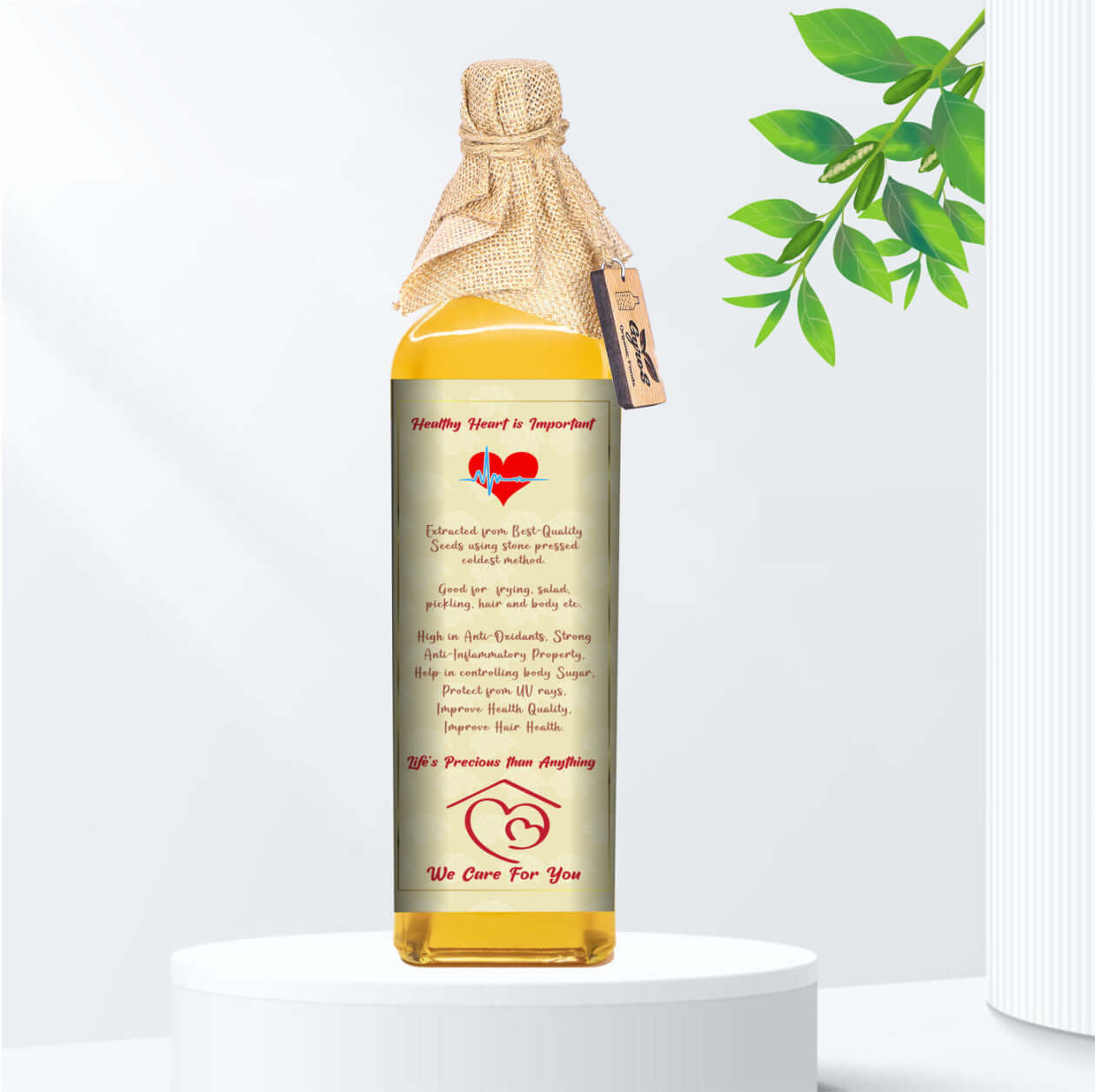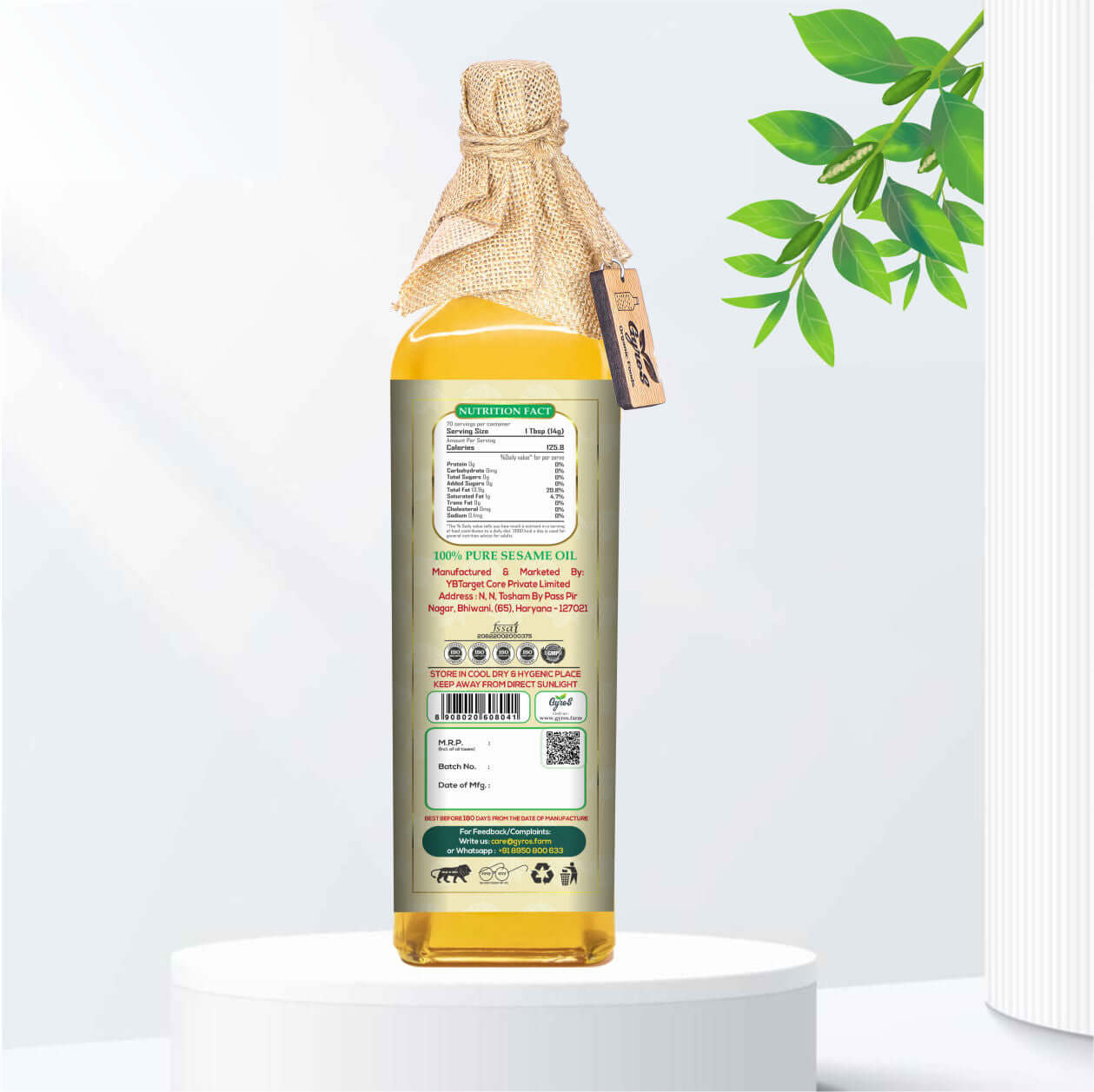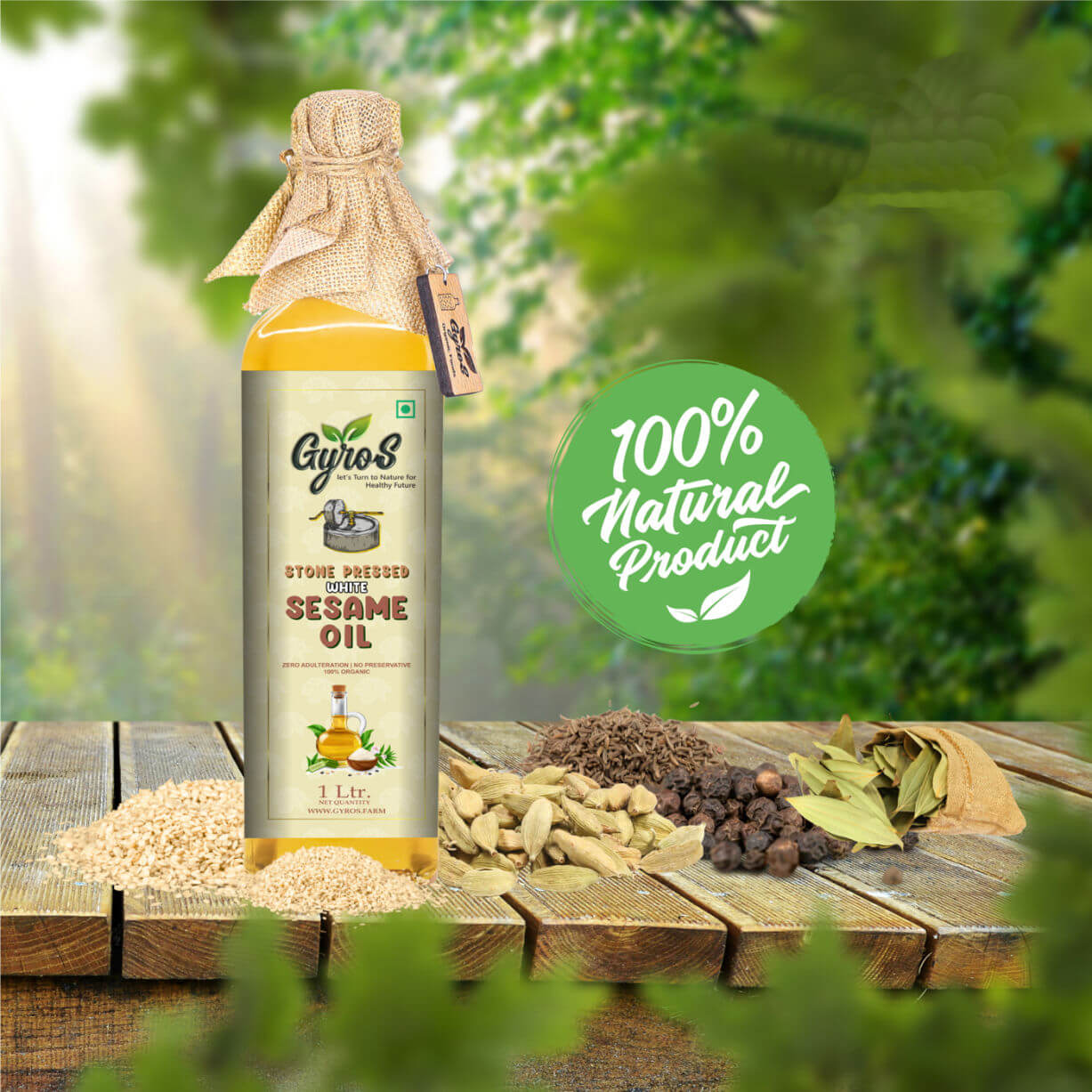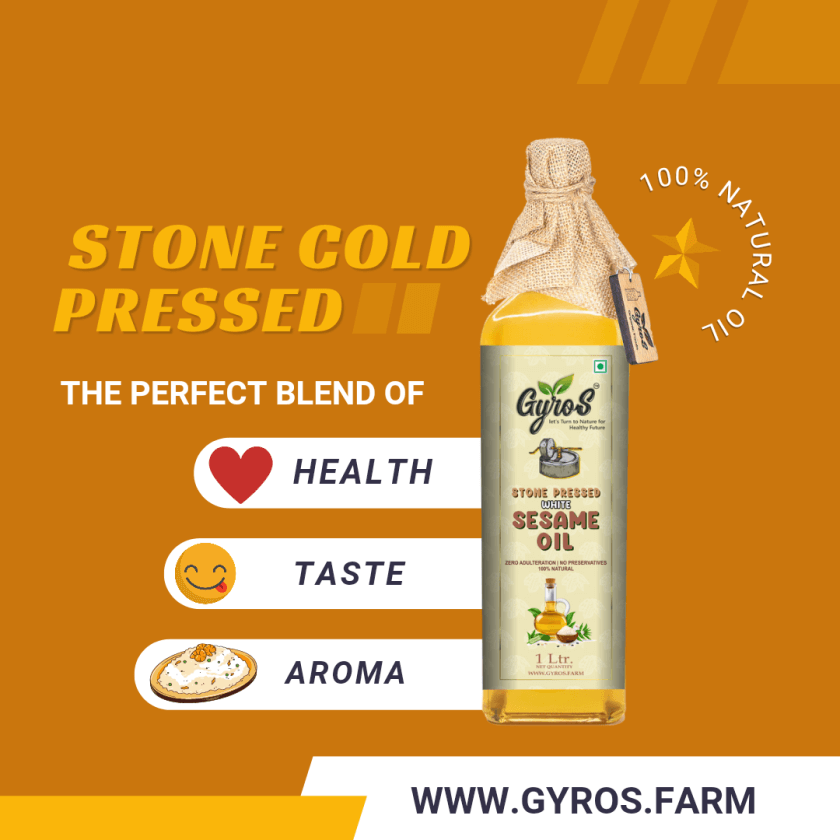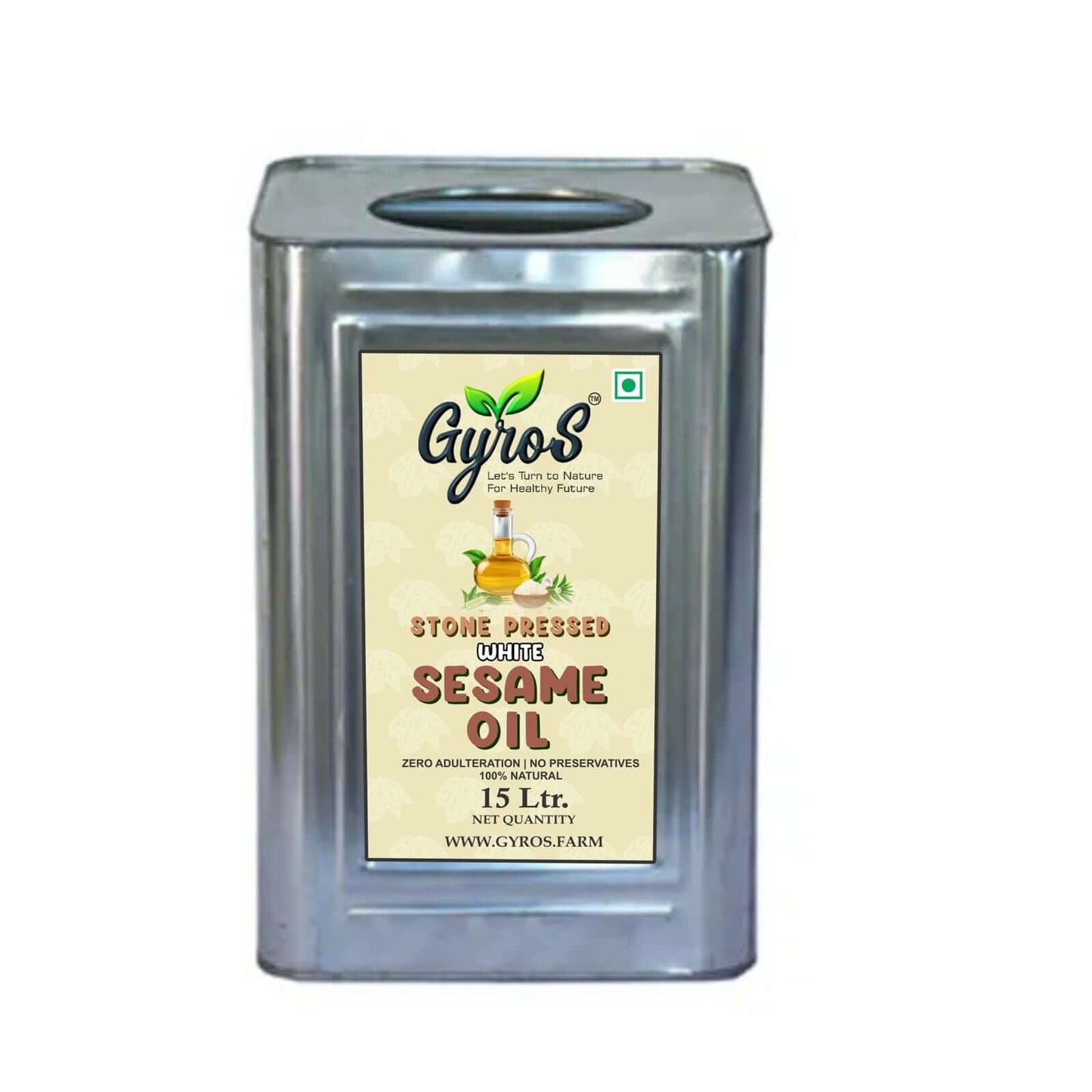 Purely Natural

Un-Refined

Stone Pressed

No Preservative

Sieve filtered